Hagley Car Show
Sunday, September 15, 2013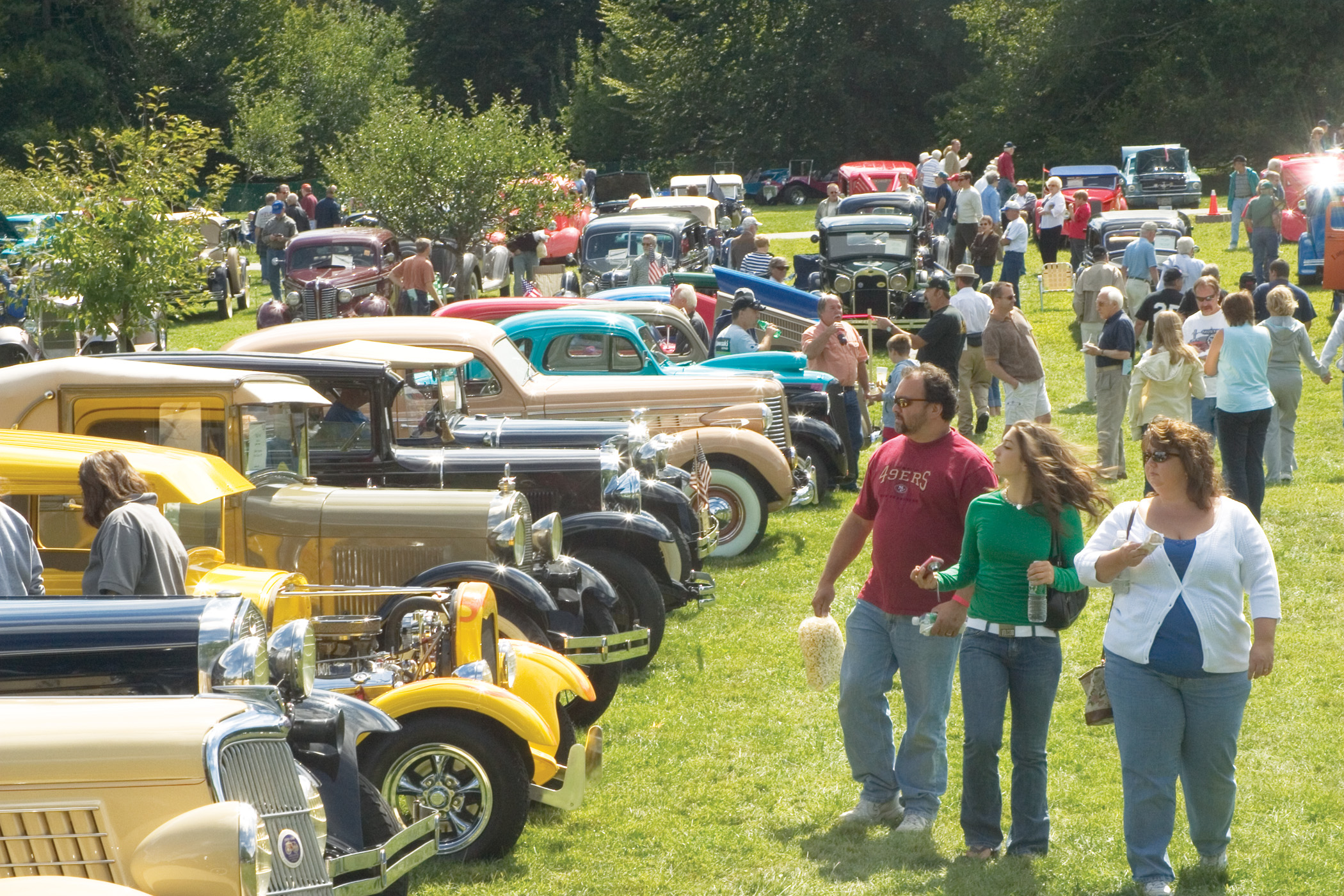 Enjoy more than 500 antique and restored cars that date from the early 1900s-1980s. This year's special feature is American manufacturers' high performance cars. The show features vehicle parades, motoring music, video and go-kart racing, and a festival food court. Activities are on Hagley's upper property. Wristbands to the show will be offered in advance at the Hagley Store or on the Hagley website from August 15 through September 12 (online) or September 13 (store). Pre-event wristbands are $8 adults and $4 children six through fourteen. Wristbands purchased at the Car Show cost $10 for adults and $5 for children six through fourteen. Admission is free for Hagley members and children five and under. The event will be held rain or shine. Use Hagley's main entrance off Route 141, the Buck Road East entrance will not be open for visitors.
Please note that the museum will be closed on the day of the car show, with the exception of the Eleutherian Mills Residence, which will be open for tours.
The Hagley Car Show is sponsored in part by Aircrafters, Inc.; Alderman Automotive Enterprises, Inc.; Brown Advisory; Chubb Insurance; Delaware Cadillac, Saab, Subaru, and Kia of Wilmington; Edward J. Henry & Sons, Inc.; Homsey Architects, Inc.; Joe Feeney State Farm Insurance; Last Chance Garage; Shadetree Automotive, Inc.; The GreenWay by the Green Guyz—Waterless Car Wash; and Weymouth, Swayze and Corroon Insurance, Inc. Thank you to our partners: Brandywine Region Antique Automobile Club of America, Chester County Antique Car Club, Historical Car Club of Pennsylvania, Historical Vintage Car Club of Delaware, First State Corvair Club, and First State Mustang Ford Club. The display of antique jukeboxes is made possible by the American Historic Jukebox Society.
Registration for display cars is now closed -- the show is completely full! We look forward to another great event this year.