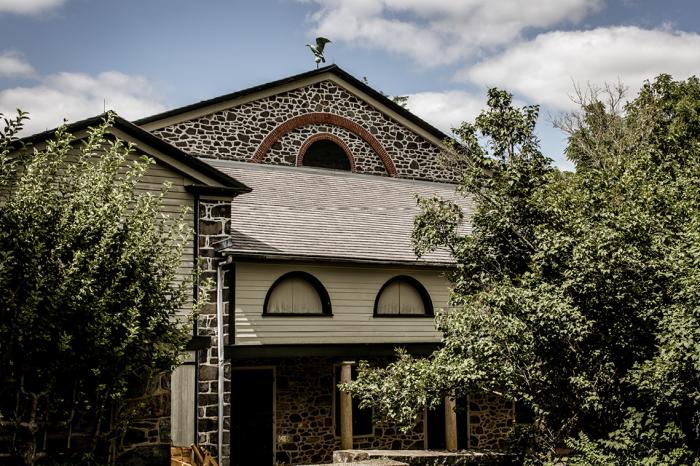 Farm To Table Dinner
NEXT DATE: | 6 p.m. |
category:
Adult Programs, Family Programs |
location:
Library, Upper property
THIS EVENT IS SOLD OUT. We apologize for any inconvenience. Remember to book early next year!
The gardens at Hagley were used as food sources by the du Pont family and the powder yard workers and their families. For one-night only, we're hosting a family style farm-to-table dinner in the historic Hagley barn. Chef Dan Butler and chefs from the Belin House Organic Café will cook on site.
The menu includes ingredients from local sources: Bright Spot Farms, an urban agricultural project in Wilmington; Haskell's Farm; and Highland Orchards, and from our own gardens.
This dinner is for members-only. Members may purchase tickets for guests or you can purchase a membership at (302) 658-2400, ext. 235.
MENU
Hors d'oeuvres
Watermelon Salsa Fresca with House-made Tortilla Chips
Artisan Cheese & Salumi Board with sliced di Bruno salamis garnished with bourbon pickled vegetables, olives, nuts and mustard
Local Cherry Tomatoes stuffed with Edamame Soybean Hummus
Goat Cheese Crostini with Air-dried Pear Garnish
Complimentary Beer & Wine with hors d'oeuvres
Dinner
Heirloom Tomato Caprese Salad with Handmade Mozzarella
Roasted Corn Salad with Tomato Congassé topped with Grilled Breast of Chicken
Herb Roasted Potatoes from Hagley's Workers Hill Garden
Pan Seared Brussels Sprouts finished with caramelized onions
Apple & Sour Cherry Crumb Pie with Local Wildflower Honey. Cherries hand- picked from Hagley's E.I. du Pont Garden.
Iced Tea, Water, and BYOB for dinner
$65 a person
Beer provided by Dogfish Head. Wine provided by Galer Estate Vineyard & Winery and Hagley Museum.
Related Events