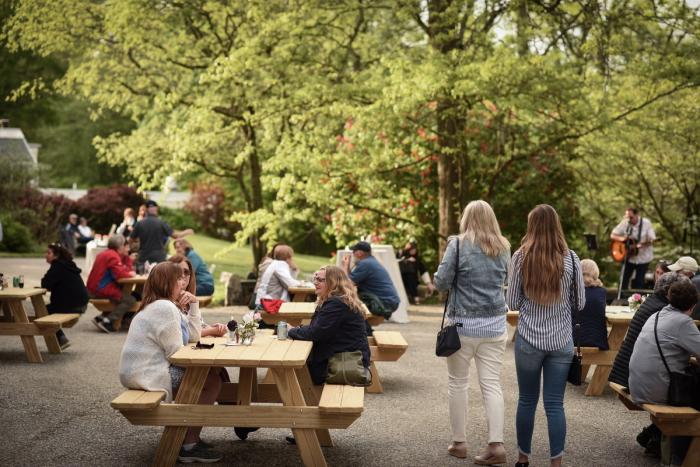 Hagley Alfresco - Fall 2021
NEXT DATE: September 30, 2021 | 5 to 7:30 p.m. | Thursday
category:
Adult Programs, Member Events |
location:
Library, Upper property
Hagley Alfresco is a popular, new series of outdoor dining and entertainment events featuring local restaurants and live music.
Join us for three Thursdays this fall: September 30, October 14, & October 28.
Tickets: $30, includes food and one alcoholic beverage.
Advance tickets required, walk-ups not accepted.
A $5 ticket option is available that includes admission to the event only.
Registration ends 3 p.m. the day before each event.
Purchase your tickets here.
Drink pricing: $10 wine and signature cocktail; $6 beer; $2 water or soda
Enter using Hagley's Buck Road East entrance at GPS: 298 Buck Road, Wilmington, DE 19807
This event is weather-dependent. Please check Hagley's home page for updates.
Caterers
September 30: Le Cav - Held in the Barn
October 14: Big Fish Restaurant Group - Held in the Barn
October 28: Buckley's Tavern / Goober's Diner - Held in the Soda House
2 other occurrences.
October 14, 2021
October 28, 2021
Related Events