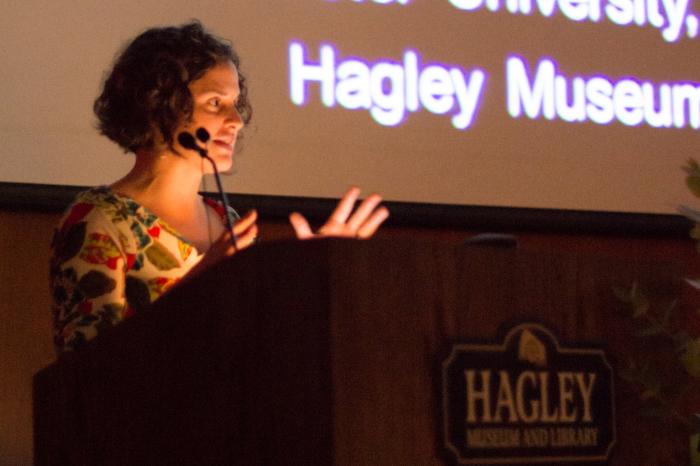 Research Seminar: Nadia Berenstein
NEXT DATE: | 6:30 p.m. |
category:
Academic Programs, Research Seminars |
location:
Library, Copeland Room
Attendees are encouraged to read Berenstein's paper, "A Flavor You Can't Forget: NuGrape Soda, Synthetic Chemistry, and Modern Thirst," which may be obtained by contacting Carol Lockman at clockman@hagley.org.
Free, reply requested, call (302) 658-2400, ext. 243, or email clockman@hagley.org.
Related Events