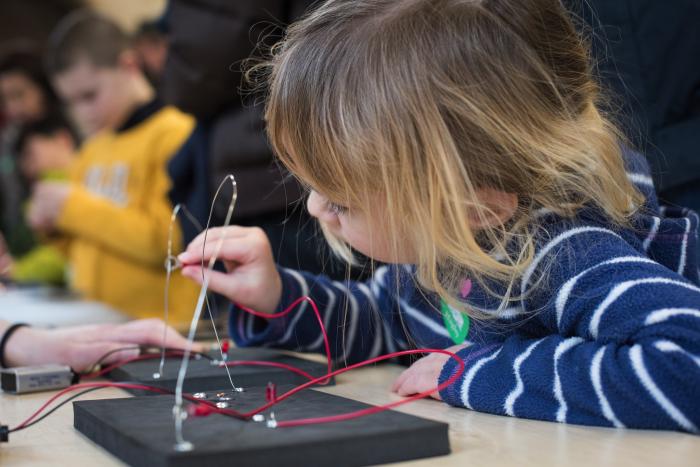 Science Saturday – Circuit Antics
NEXT DATE: | 1 to 4 p.m. |
category:
Family Programs, Science Saturdays |
location:
Visitor Center
Explore the basics of electrical circuits, and design a greeting card that incorporates a circuit that powers an LED bulb.
This is a drop-in activity, feel free to join the fun at any time from 1 to 4 p.m. Activities are included in admission and free to members. Held in the Power Plant. Use Hagley's main entrance off Route 141 in Wilmington, Delaware.
Science Saturdays are presented by

Related Events