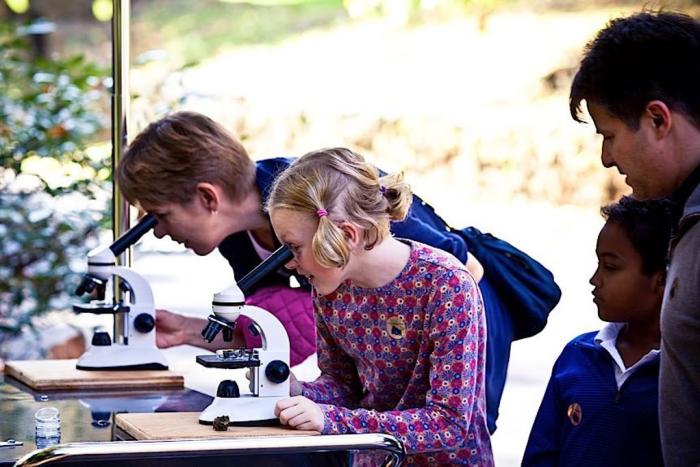 Science Saturday Presented by Young Conaway Stargatt & Taylor, LLP – Living Code
NEXT DATE: September 25, 2021 | 12 to 4 p.m. | Saturday
category:
Science Saturdays |
location:
Library, Copeland Room
Please note that this event is now in the Hagley Library. Use Hagley's Buck Road East entrance off Route 100.
Learn how living things get their unique traits and discover what strawberry DNA looks like with out a microscope! 
Visitors of all ages are invited to discover solutions to science and engineering challenges at Science Saturday. Activities are included in regular admission and free for Hagley members. This is a drop-in activity, feel free to join the fun at any time from 12 to 4 p.m. Use Hagley's main entrance off Route 141 in Wilmington, Delaware.
This week we'll be joined by our friends from the Delaware Museum of Natural History (DMNH) who will be providing some extra fun! Check out some cool adaptations with DMNH's live animal ambassadors! Explore how living codes affect an animal's appearance and behavior with specimens and a fun activity.
Related Events