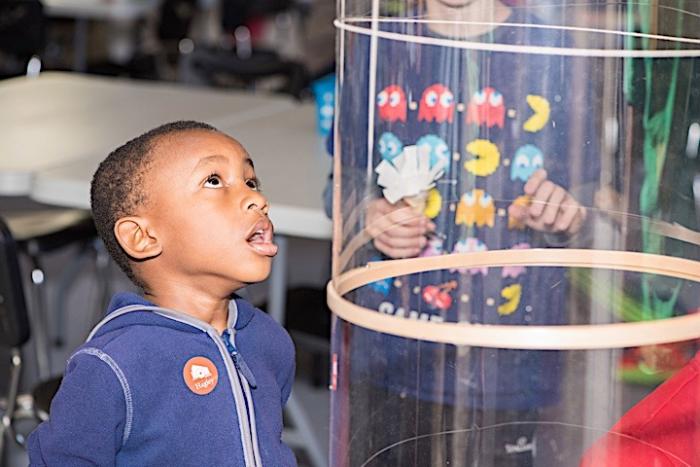 Science Saturday – Soaring Sleighs
NEXT DATE: | 12 to 4 p.m. |
category:
Family Programs, Science Saturdays |
location:
Library, Copeland Room
Science Saturdays are presented by Young Conaway Stargatt & Taylor, LLP.
Please note that this event is now in the Hagley Library. Use Hagley's Buck Road East entrance off Route 100.
Employ the principles of drag and lift to make a soaring sleigh that floats at just the right height above "Earth." How high can you make it fly?
Visitors of all ages are invited to discover solutions to science and engineering challenges at Science Saturday. Activities are included in regular admission and free for Hagley members. This is a drop-in activity, feel free to join the fun at any time from 12 to 4 p.m. 
SPECIAL GUEST: Two-Eyed Illuminati, a FTC (FIRST Tech Challenge) group, will host a robot-driving demo, with the opportunity for kids to drive the robots and participate in games.
Related Events