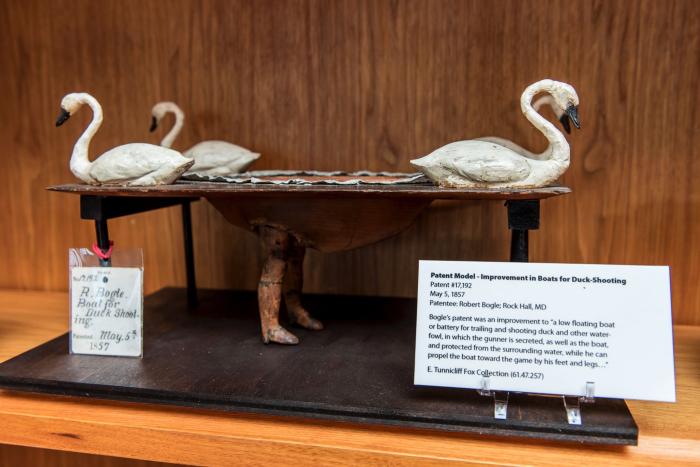 Patent Model Tour
NEXT DATE: August 8, 2020 | 11 a.m. | Saturday
category:
Adult Programs |
location:
Visitor Center
Join one of our guides for an introductory tour of Hagley's patent model collection. Learn about the history of these fascinating miniature models of invention and the patent process that was established in 1790.
Included with admission, free for members.
The tour begins at the Visitor Center, followed by a ride through the Powder Yards. Visitors will have a guided tour of our current patent model display. Afterward, visitors will return to the Powder Yards where they may tour the rest of the museum on their own. The patent model tour lasts for approximately 1.5 hours.
Advance reservations recommended, call (302) 658-2400, ext. 261 to register.
4 other occurrences.
September 12, 2020
October 10, 2020
November 14, 2020
December 12, 2020
Related Events