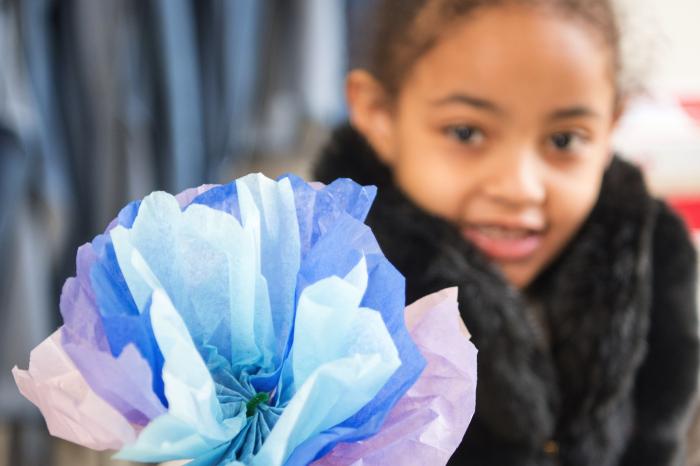 Victorine's Valentine's Day
NEXT DATE: | 10 a.m. to 3 p.m. |
category:
Family Programs, Member Events |
location:
Visitor Center
Celebrate Valentine's Day with Hagley on Sunday, February 12 at Victorine's Valentine's Day, a sweet family event that has something for everyone to enjoy.     
Victorine's Valentine's Day honors the life and legacy of Victorine du Pont Bauduy (1792-1861), daughter of E.I. du Pont.  Victorine taught and served as superintendent at the Brandywine Manufacturer's Sunday School. In the Wheelwright Shop, make a Valentine's Day card using the scrap method popular in the Victorian era, wrap a candy gift box with your own design to give as a gift to that special someone, and get creative at the hot cocoa bar with whipped cream, chocolate chips, and other tasty treats.       
In the Gibbons House enjoy the smell and taste of cookies freshly baked in the woodburning stove.  Then continue to the Sunday School and meet "Victorine" and learn a bit about her life.  Try your hand using a quill pen to write valentine verses.     
A shuttle will run a continuous loop to assist you in your travels between the buildings. Visit Hagley and enjoy the sweetest of holidays.
Related Events