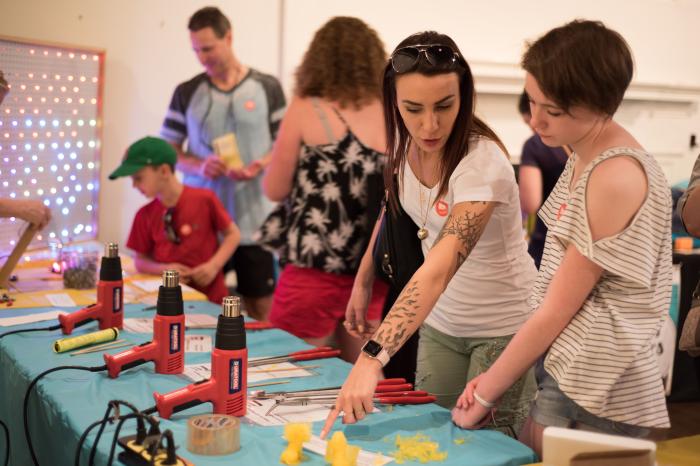 Maker Fest
NEXT DATE: April 28, 2018 | 10 a.m. to 5 p.m. | Saturday
category:
Adult Programs, Family Programs |
location:
Library, Soda House
What is a Maker Fest?
Part science fair, part community fair, and part something entirely new, Maker Fest is an all-ages gathering of tech enthusiasts, crafters, educators, tinkerers, hobbyists, engineers, science clubs, authors, artists, students, and commercial exhibitors. All of these "Makers" come to Maker Fest to show the public what they have made and to share what they have learned.
Enjoy a family-friendly festival of invention, creativity, and resourcefulness, and a celebration of the Maker movement. This event features demonstrations from area makers showcasing craftsmanship and technology.
$10 for Adults • $5 for Hagley Members and Youth 6-18 • Free for children under 6.
Held on Hagley's upper property and in and around the Soda House. Use Hagley's 298 Buck Road entrance.
Related Events