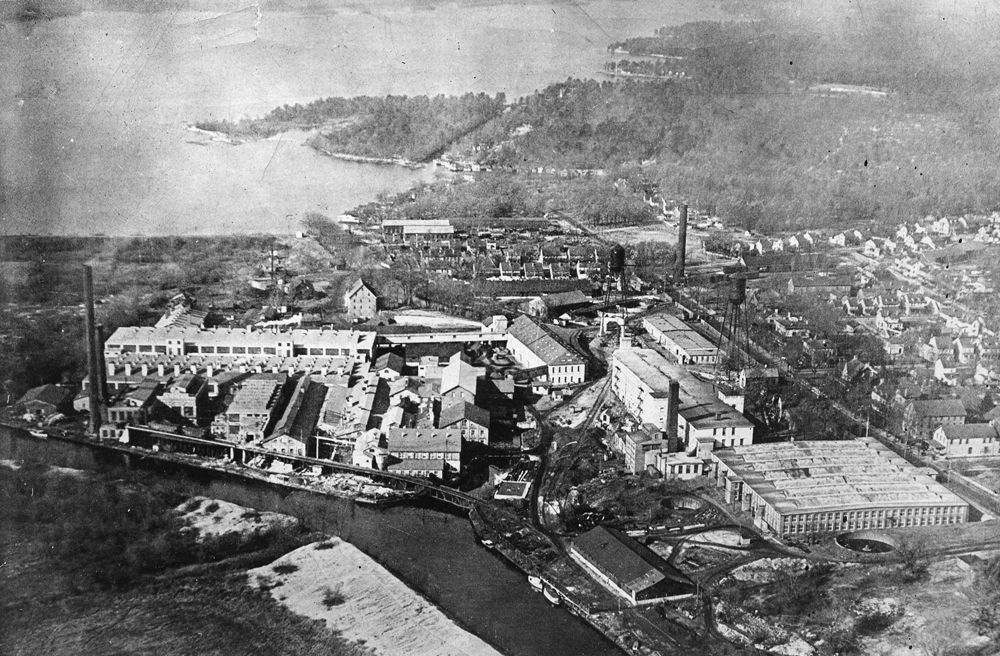 During the 1950's many aspects of Millville Manufacturing Company, particularly cotton textiles, were on the decline. A combination of the increased use of synthetic fibres and the textile industry's move to the South (where labor and materials costs were less) made Millville's textile operations unprofitable.
The company liquidated textiles along with some of its other subsidiaries throughout the 1960s. Millville Manufacturing Company merged with Wawa Dairy Farms and Wawa Food Markets in 1968 and retained the Millville name for business purposes. The company officially changed its name to Wawa, Inc. in 1974.
Wawa, Inc. grew throughout the 1970s, opening stores in eastern Pennsylvania, New Jersey, Connecticut, Delaware, and Maryland. These stores continued selling dairy and other fresh food products and added food service departments that made sandwiches and other hot foods.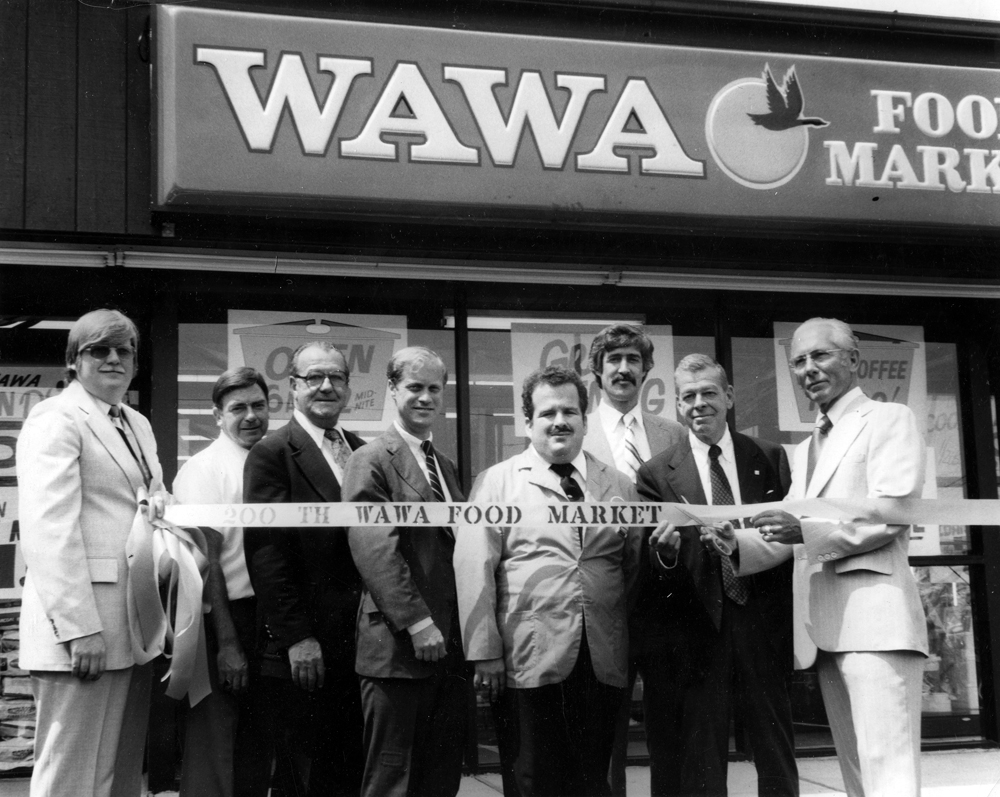 Ribbon cutting at the opening of the 200th Wawa store in Souderton, Pa., Hagley Digital Archive.
In 1977, Richard D. 'Dick' Wood, Jr. (Grahame's second cousin, b. 1938) became president of Wawa Food Markets and took over as Chief Executive Officer in 1981. Dick Wood presided over the continued growth of Wawa, Inc. during the 1980s and 1990s, which included adding coffee to the stores' list of products; expanding the line of hoagies and other foodservice products; introducing a myriad of technological innovations to product control, store management, and foodservice; and adding gasoline pumps at many stores.