In 1892, George Wood (1842-1926) bought a house in Wawa, Pennsylvania (Delaware County) known as "Red Roof" because of its distinctive roof color. The word "Wawa", from which the town takes its name, is a Native American word for "wild goose" or "land of the big goose." Wawa stuck as a local name because of the large numbers of Canada geese that congregated in the lower Delaware Valley.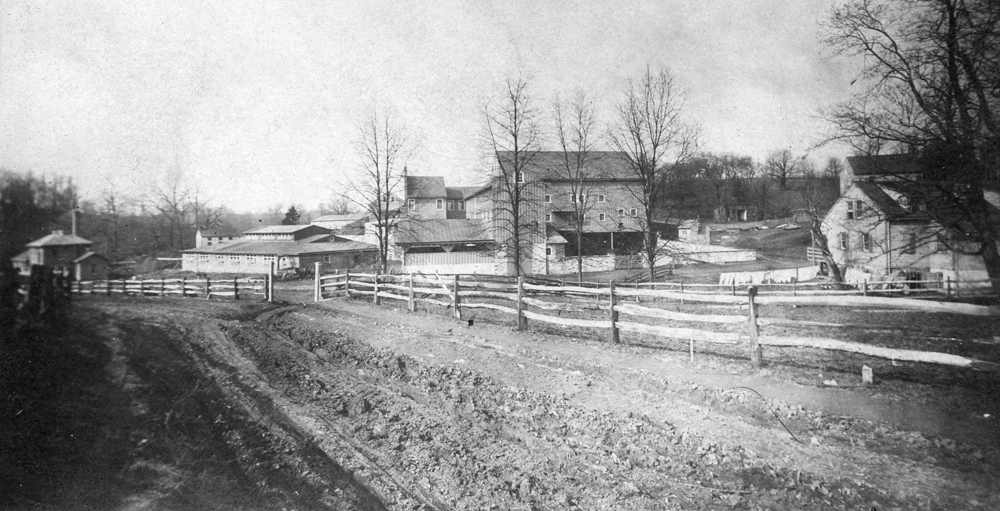 Wawa ca. 1920, Hagley Digital Archive.
Wood later acquired several tracts of land near the Red Roof property on which he built a dairy and milk processing plant. George officially opened this new venture, called Wawa Dairy Farms, in 1902. This business specialized in "certified" and pasteurized dairy products for the home delivery market.
Wawa Dairy Farms sold its wares in Philadelphia and seasonally to customers on the New Jersey shore. By 1945 the dairy had become one of the most popular and visible aspects of the late George Wood's business ventures.

​Wawa Dairy Farms panoramic view, Hagley Digital Archives.