The origins of Wawa, Inc. date to 1803, when David Cooper Wood (1781-1859) established an iron furnace and foundry in Millville, New Jersey, to fabricate stove plates and iron pipe. Wood combined his experience as a merchant and his extensive business connections to make the iron works a successful venture. D.C. Wood sold his castings throughout the mid-Atlantic region and even earned the commission to cast pipe for the second phase of Philadelphia's Fairmount water works in 1819-22.
David's brother Richard Davis Wood (1799-1869) assumed control of the business in 1851 and expanded the scope of its operations. In addition to enlarging the iron works, R.D. Wood built a cotton mill, glassworks, and gasworks, and purchased a grist mill and a sawmill.
George Wood (1842-1926), one of R.D. Wood's six sons, assumed control of his father's cotton textile operations (which were called Millville Manufacturing Company) in the late 1860's. George Wood's leadership helped make Millville Manufacturing Company one of the region's leading producers of yarn, cloth, and finished cotton goods.
---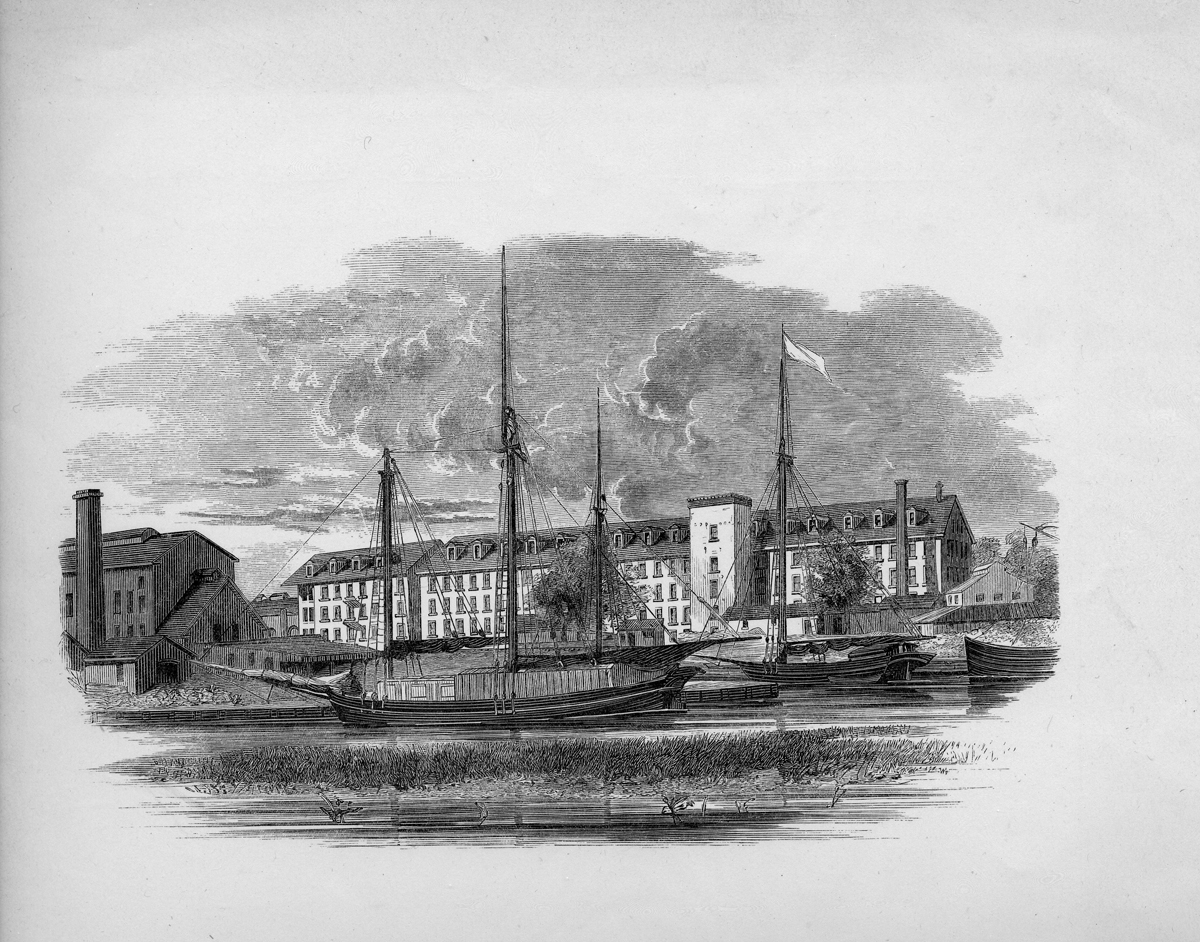 Illustration of Millville Manufacturing Company cotton mill exterior, Hagley Digital Archive.