Wawa, Inc. celebrates the 45th anniversary of its popular convenience stores in April 2009. The company's long history began in 1803 with an iron foundry and expanded to include grist and saw mills, a glass works, and a cotton textile mill. Profits from cotton textiles enabled the establishment of a dairy farm in Wawa, Pennsylvania in 1902. The dairy's operations eventually spawned the convenience store chain which is now well-known throughout the mid-Atlantic region.
The Hagley Library helps tell the story of Wawa, Inc. through collections of photographs and archival materials from the company's public relations department.
45 Years of Wawa Convenience Stores
---
Tommy Summers, Wawa milkman, 1955
Wawa was originally known for its dairy products and customer service. For Wawa, Tommy Summers exemplified the trust customers placed in the company. Summers, like other Wawa delivery men, were entrusted with their customer's house key.
---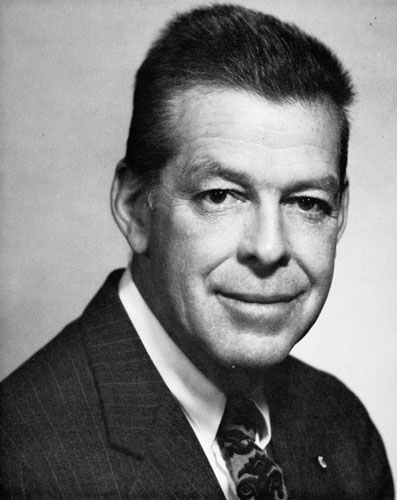 Grahame Wood (1915-1982)
In the early 1960s, company president Grahame Wood anticipated the continuing decline of home delivery service of milk. He proposed building convenience stores to sell Wawa Dairy products. The company sold fresh meat, produce and dairy products in clean neighborhood-friendly stores. Store #1 opened on April 16, 1964 in Folsom, PA.
---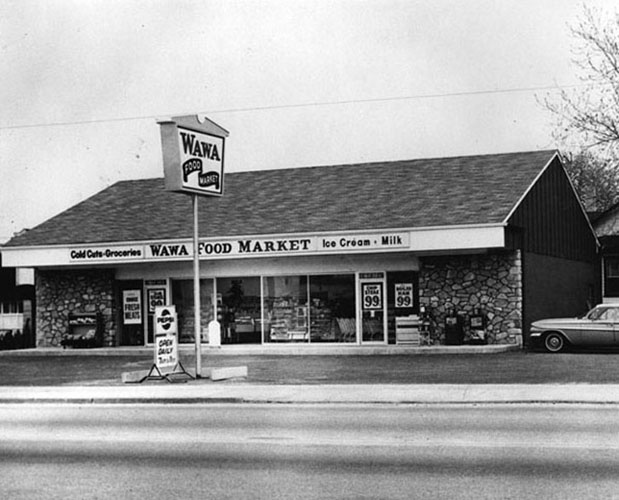 The Folsom store
The Folsom store (above), along with the two other Food Markets opened in 1964, were almost instant successes. By 1970, there were more than 50 Wawa Food Markets in Pennsylvania, New Jersey, and Maryland.
---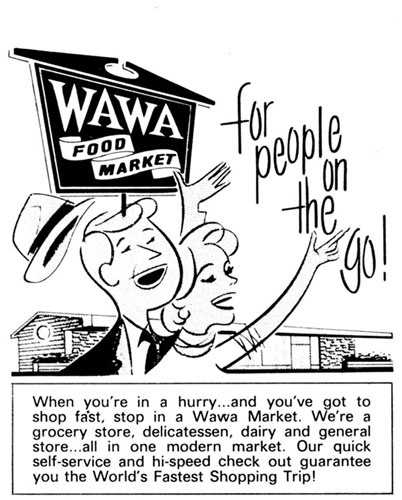 Wawa Food Market advertisement
Wawa ad promoting the convenience and time-saving benefits of shopping in their stores "for people on the go."
---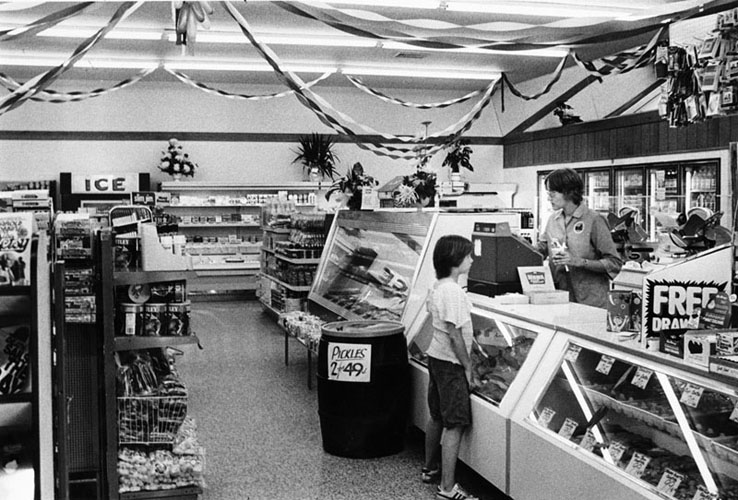 Wawa Food Market, circa 1971
By 1971, Wawa Food Markets were experiencing increased competition as supermarkets extended hours and installed deli counters. Consumers' changing tastes spurred Wawa to alter their stores to increase customer convenience. Parking lots were enlarged, stores were redesigned, and the number of store associates was doubled. This positioned Wawa stores for growth in the food service business.
---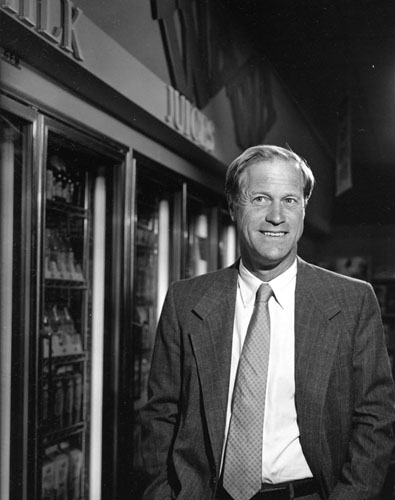 Richard D. 'Dick' Wood, Jr.
In 1977, Richard D. 'Dick' Wood, Jr. (Grahame's second cousin, b. 1938) became president of Wawa Food Markets, and CEO in 1981. Dick Wood presided over Wawa's growth during the 1980s and 1990s, which included adding coffee to the stores'; expanding the line of hoagies and other food service products introducing technological innovations to product control, store management, and foodservice; and adding gasoline pumps to many stores.
---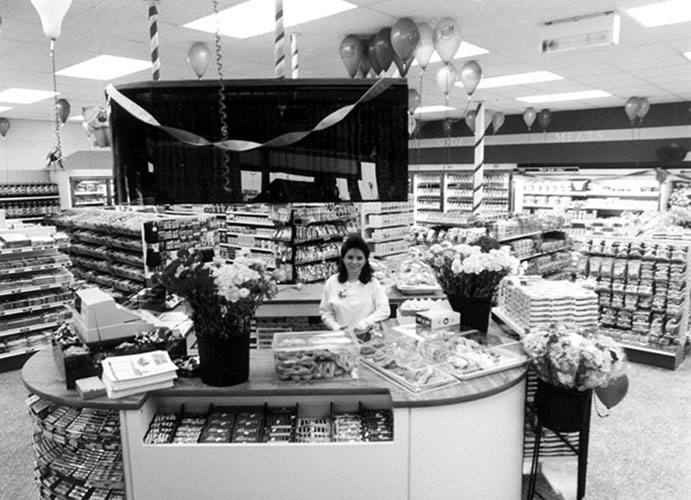 Expansion
By the 1990s, Wawa's stores increased in size to provide more space in the retail and food service areas, enlarged parking lots, and added gasoline pumps at many locations.
---
Hoagie Advertisement
Customer feedback led to Wawa "power branded" hoagies in the early 1990s.
---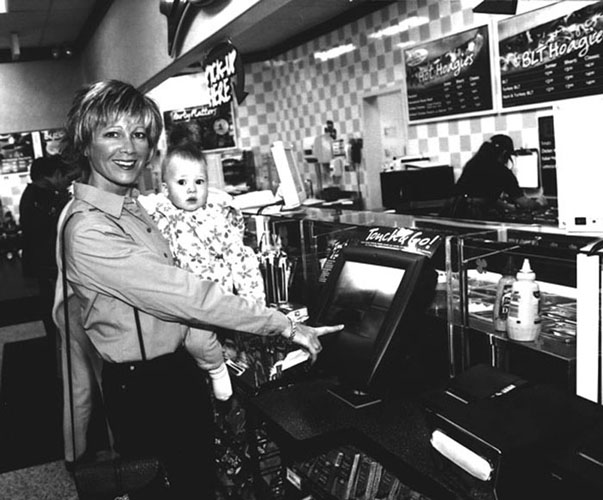 Customer Terminals
Wawa used technology to improve convenience and the speed of service. Customer activated terminals are used to order hoagies and other hot and cold sandwiches and foods.
---
Generous support for the exhibit and digitization was provided by Wawa, Inc.