Search Hagley Collections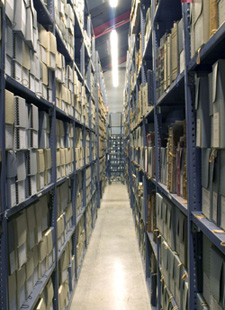 There are four ways to search online for descriptions of collections and selected digital materials at the Hagley Library. Begin your search by clicking on one of the following links:
Online Catalog : The catalog includes descriptions for most of Hagley's collections. It includes descriptions of our research material, including books, manuscripts, corporate records, trade catalogs, photograph collections, motion pictures, audio tapes, and other items.
Finding Aids : Here you can search a limited number of collection and subject guides, finding aids, and inventories of our manuscripts and photograph collections. These resources provide descriptions of our research collections. Additional inventories are available on-site at the Hagley Library.
Digitized Collections : Hagley's Digital Archives includes digitized versions of selected items from our library collections.
Subject Guides : Subject guides below provide an overview of the Hagley Library's collections around a specific topic.
The Hagley Museum collection of objects is available for research but can not be searched online. Please contact Debra Hughes, Curator of Collections, at dhughes@hagley.org for more information.
Overview of Library Collections:
Manuscripts and Archives | Audiovisual and Digital | Published Material
Please note: The Hagley Library holds millions of books, primary documents, visual materials, and collection guides but only a small fraction has been digitized. The best way to use our collection is to visit us in Wilmington, Delaware. If you have any questions, please contact: Ask Hagley.