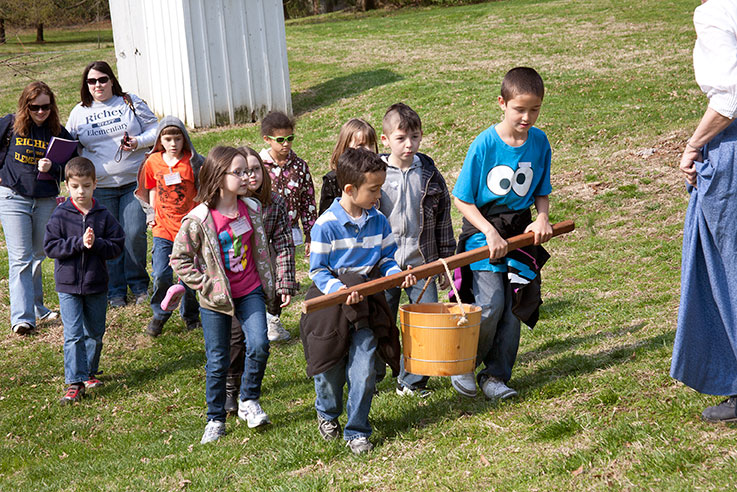 Hagley Museum and Library is where science and history engage through the story of technology, industry, and innovation that unfolded along the banks of the Brandywine River. For more than two hundred years, the DuPont Company, the du Pont family, and their workers represented a microcosm of American industry while also making advancements in chemistry, physics, engineering, and business. Their spirit and legacy are reflected in the school programs available for students from kindergarten to high school.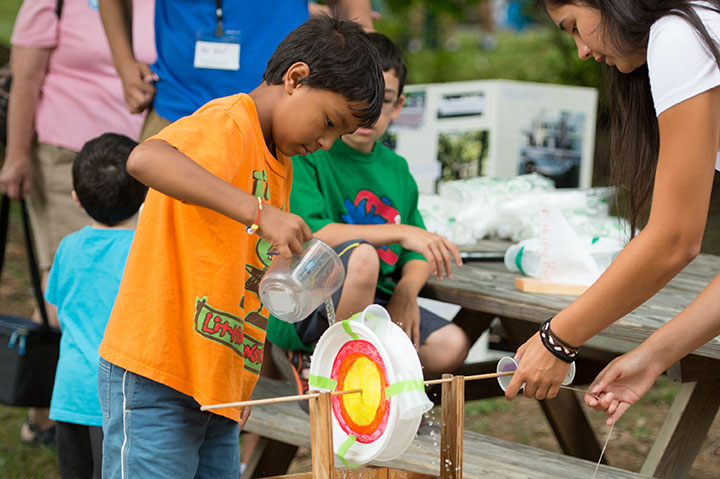 All of Hagley's educational programs align with regional state and Common Core standards, particularly focusing on science, history, and economics. Students will satisfy their "STEMtation!" through interactive programs that emphasize water power, simple machines, and materials and their properties. Through "Hands-on History" programs students will take a journey back to nineteenth-century life and the Industrial Revolution.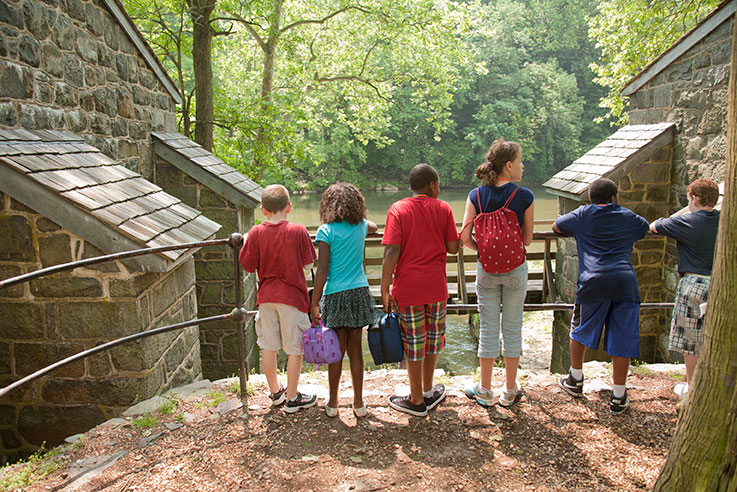 Hagley offers ten programs for educators to choose from to meet their educational goals. Teachers are welcome to visit Hagley for free in preparation for a scheduled school field trip. If you don't find what you are looking for, let us know, and we would be happy to customize a program to meet your needs.
To reserve a tour, contact Group Tour Manager, Bonnie Wirth - (302) 658-2400 ext. 259 - bwirth@hagley.org.
For more information on how to incorporate a Hagley visit into your unit of study, please contact the Education Program Manager, Jeff Durst, at (302) 658-2400 x285 or by email at jdurst@hagley.org.