Research Seminar: Greg Hargreaves
"Hunger for Innovation: Fall Line Merchant Milling and the Gospel of Automation, 1735-1865"
Virtual Event
Time 12:00 p.m.
American merchant milling was one of the most capital intensive, socially prominent, and financially lucrative industries in the late-colonial and early-national periods. Begun in the early eighteenth century, merchant milling, or large-scale market-oriented flour production, experienced a price revolution about 1748, and went on to lead United States exports by value until the Civil War. The industry had a spatial concentration along the fall line, a boundary and contact between distinct environments, due to the edge effect density of resources there and to the industry's multiple links to capitalist practices and markets. Merchant millers didn't do it to make flour, but to make money. Despite this shared emphasis on profit, or perhaps because of it, opinions among merchant millers differed as to what technologies best served their interests.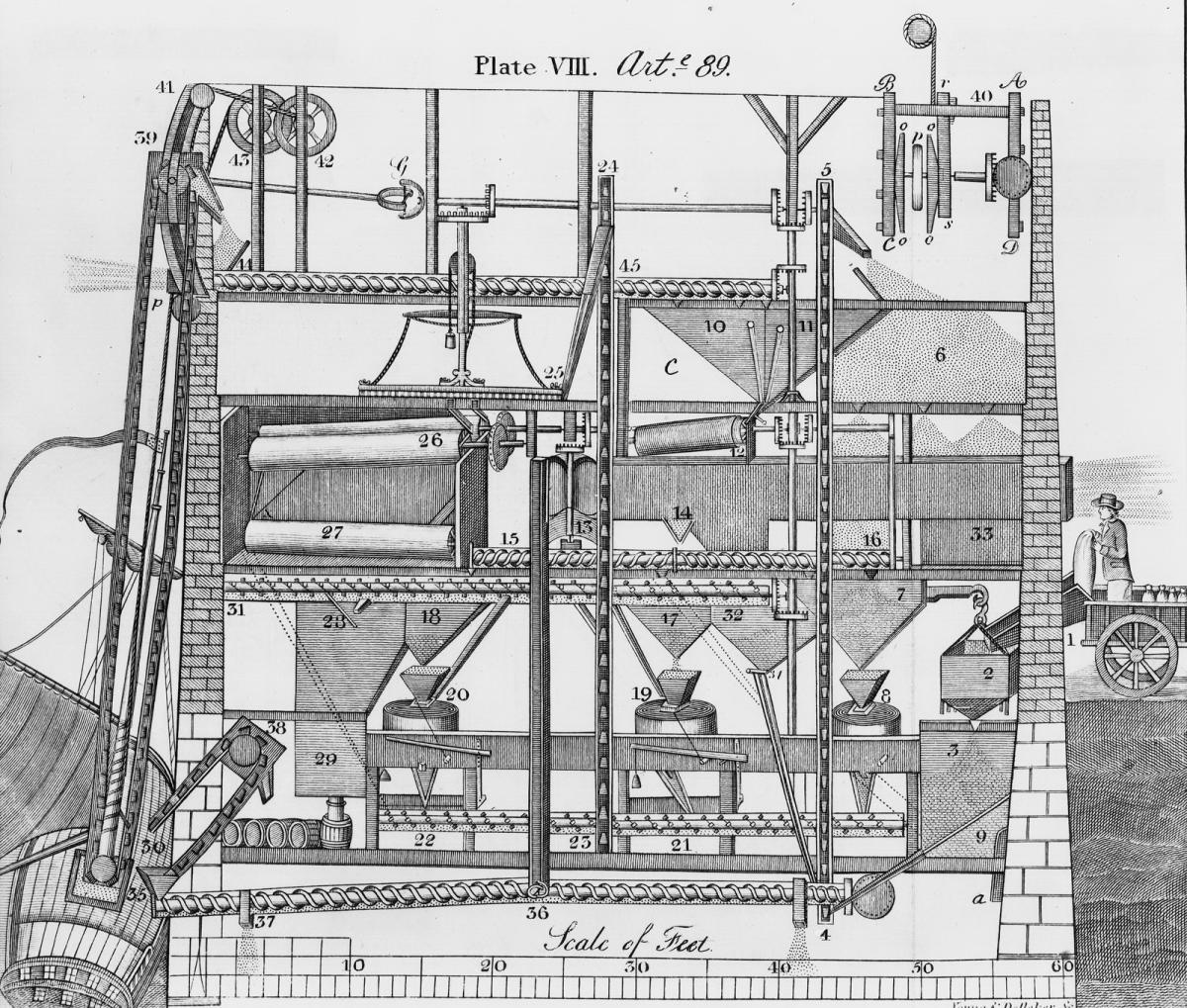 This paper begins with the tension between differing attitudes toward merchant milling technologies, traditionalists versus innovators, as a starting point from which to explore the subsequent automation of fall line merchant milling and the role of fall line merchant milling in American industrialization. The first section introduces the merchant milling industry, explains why it early clustered along the fall line, and why it created conditions suitable for the early development of automated production techniques. The second section details the subsequent efforts made by Oliver Evans to transfer his technology to the merchant milling industry at-large, his deployment of a "gospel of automation" to convert skeptics to his technology, and his use of a network of agents to spread the good news of a dawning machine age along the fall line. In the paper's final section, the local process of automation in fall line merchant milling is situated in the twinned contexts of national industrialization and global market development.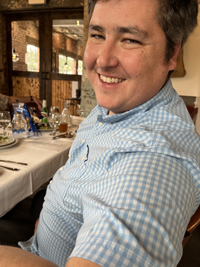 Gregory A. Hargreaves is a historian of capitalism environment, and technology. He earned his PhD in the Hagley Program in the History of Capitalism, Technology, and Culture at the University of Delaware, having completed his dissertation "Edge Effect Capitalism: The North American Fall Line in the Longue Duree" in 2022. He is currently Program Officer in the Center for the History of Business, Technology, and Society at the Hagley Museum and Library. He lives in Delaware with his wife and children.
Lindsay Schakenbach Regele of Miami University will provide introductory comments.
Attendees are encouraged to read Hargreaves's paper, '"Hunger for Innovation: Fall Line Merchant Milling and the Gospel of Automation, 1735-1865" which may be obtained by contacting Carol Lockman at clockman@Hagley.org. 
Registration for this event is via Eventbrite.