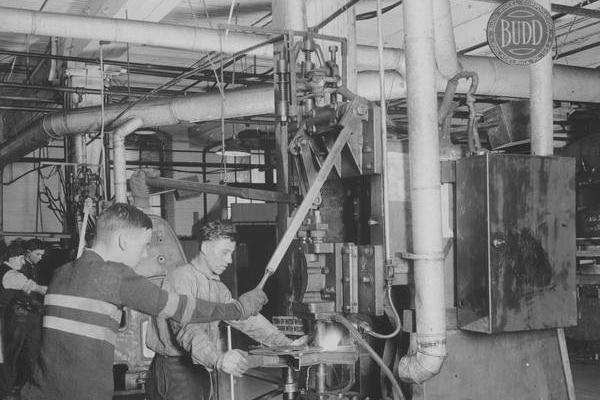 Technology & Work
Conversation with Ben Schneider
What happens to jobs when technology changes? How do new technologies change the ways people experience and think about work? Economic historian Ben Schneider, Postdoctoral Fellow at the Work Research Institute at Oslo Metropolitan University,  explores these questions and more in his research on technology and work. Taking textile manufacturing and transportation as his case studies, Dr. Schneider developed a novel matrix for analyzing changes in work over time as measured not only quantitatively by wages and hours, but also qualitatively by security, satisfaction, safety, and similar social metrics. This framework allows him to recover and analyze changes in work regimes brought about or otherwise influenced by changes in technology. 
Dr. Schneider used multiple Hagley Library collections to uncover his story, including materials from our world-class archive of United States railroad companies, like the Pennsylvania Rail Road, the Reading Rail Road, and others. Reading this archive through his framework, Schneider show how the adoption of macro-technologies, like the railroad itself, and micro-technologies, like steel rails within the railroad, ramified through the work lives of millions of people. To conduct this research, Schneider received support from the Center for the History of Business, Technology, & Society at the Hagley Museum & Library.
The audio only version of this program is available on our podcast.