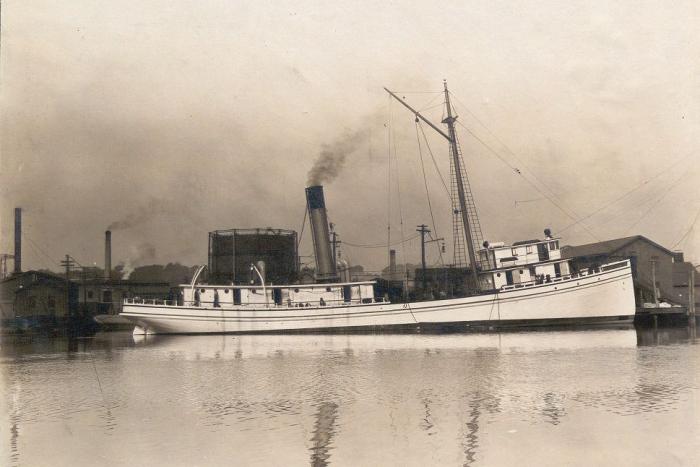 The Not So Inexhaustible Sea: Fisheries Science & Management, 1863-Present
History Hangout: Conversation with Aaron Van Neste
How many fish can people catch before we exhaust the supply? Fisheries managers have deployed the language and techniques of science since the mid-nineteenth century in an intergenerational attempt to find out. Their efforts were part of a longer debate over whether the seas are an inexhaustible resource for human exploitation, or whether there are practical limits to the sustainability of marine resource extraction. Scientists developed models of fish reproduction, and theories of ecological stability, that inform the approach taken by regulators toward fishery management. Yet, as scientific understanding has evolved over two centuries, public regulation and popular understanding of fishing industries has lagged behind. 
Historian of science Aaron Van Neste suggests that the application of scientific understandings to fisheries management has had unintended consequences for marine ecology, and for the economic sustainability of the industry. The scientific perspective on fisheries has changed from a beginning in the 1860s with a scientific report that claimed to demonstrate the inexhaustibility of the sea, to early twentieth-century theories of stable state ecology, and into the twenty-first century with holistic theories of ecological change. These ideas have filtered into policy debates and shaped the composition of both marine ecosystems and of the industries reliant upon them. Climate change, the ultimate demonstration that the environment is subject to major changes, poses a challenge to systems of fishery management based upon outdated science.  
The audio only version of this program is available on our podcast.