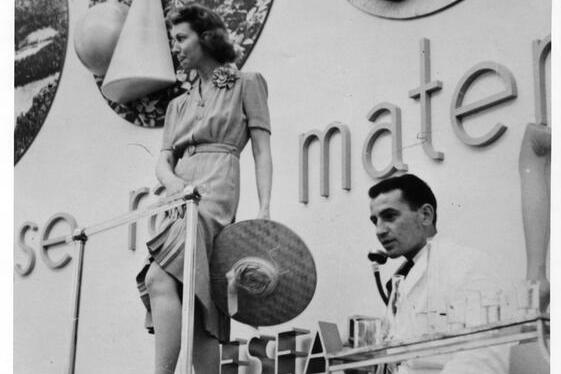 Theater of Innovation: Live Performance in the Tech Industry
History Hangout: Conversation with Li Cornfeld
Program officer Gregory Hargreaves interviews Dr. Li Cornfeld about her research into the history of theatrical live performance as a means of unveiling and promoting novel technologies. In support of her project, Cornfeld, a postdoctoral fellow at the University of Michigan Digital Studies Institute, received a NEH-Hagley postdoctoral fellowship from Center for the History of Business, Technology, & Society.   
A man in a black turtleneck stands upon a spot-lit stage and holds aloft a small rectangular object to the audible adulation of crowded onlookers. The showman's spectacle of technology demos may be a familiar one, but its many variations, entanglement with society, and surprisingly deep history make it a rich site for inquiry. Li Cornfeld combines ethnographic field work in technology trade shows with archival research to tell a complex story about how theatrics shapes the meaning ascribed to technologies even before they reach the consumer.  
The audio only version of this program is available on our podcast.