Monday, December 19, 2022
The recipe finally revealed… or so, I think.
Sophie Madeleine du Pont (1810-1888) was the youngest daughter of Eleuthère Irénée du Pont (1771-1834), founder of E.I. du Pont de Nemours & Co., and Sophie Madeleine Dalmas du Pont (1775-1828). She was also the wife of Samuel Francis du Pont (1803-1865).
Sophie was educated at home by her sister, Victorine du Pont Bauduy (1792-1861) and then attended Mrs. Grimshaw's school in Philadelphia for several months in 1825. In 1833, she married her first cousin, Samuel Francis du Pont (1803-1865). There were no children by this marriage. Sophie resided along Brandywine Creek for her entire life, first in her parent's home and then in her husband's home, Louviers, across the creek. Her interests included family history, literature, religion, politics, missionary work, and drawing. 
Sophie's drawing habits were sometimes whimsical, taking the form of character cartoons. The following two drawings are her interpretation of making Cherry Bounce, a much-beloved cordial.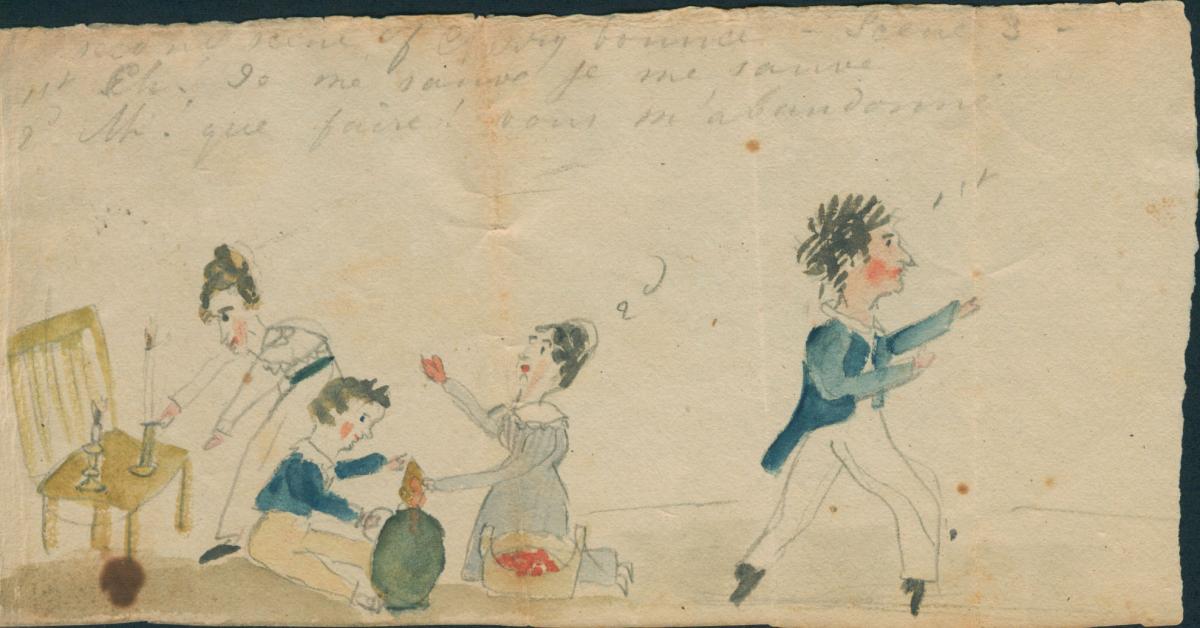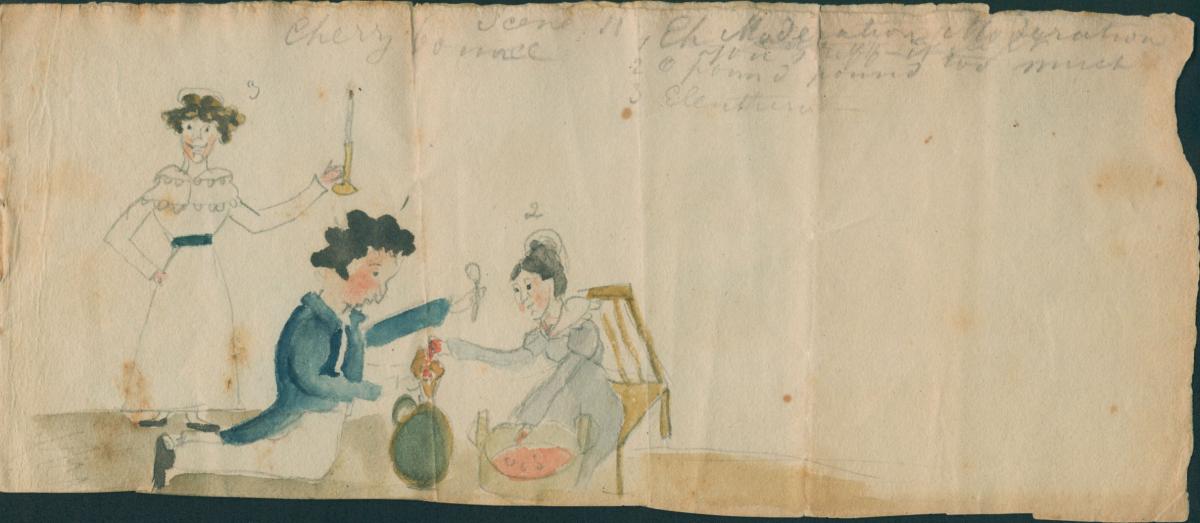 The actual ingredients of the du Pont Cherry Bounce have been a bit harder to locate. That is until I took a stroll through the Longwood collections, material gathered by Pierre S. du Pont (1888-1954). Within this collection of miscellanies is a small fragment of paper, short on instructions and listing only three ingredients: spirit, cherry juice, and brown sugar.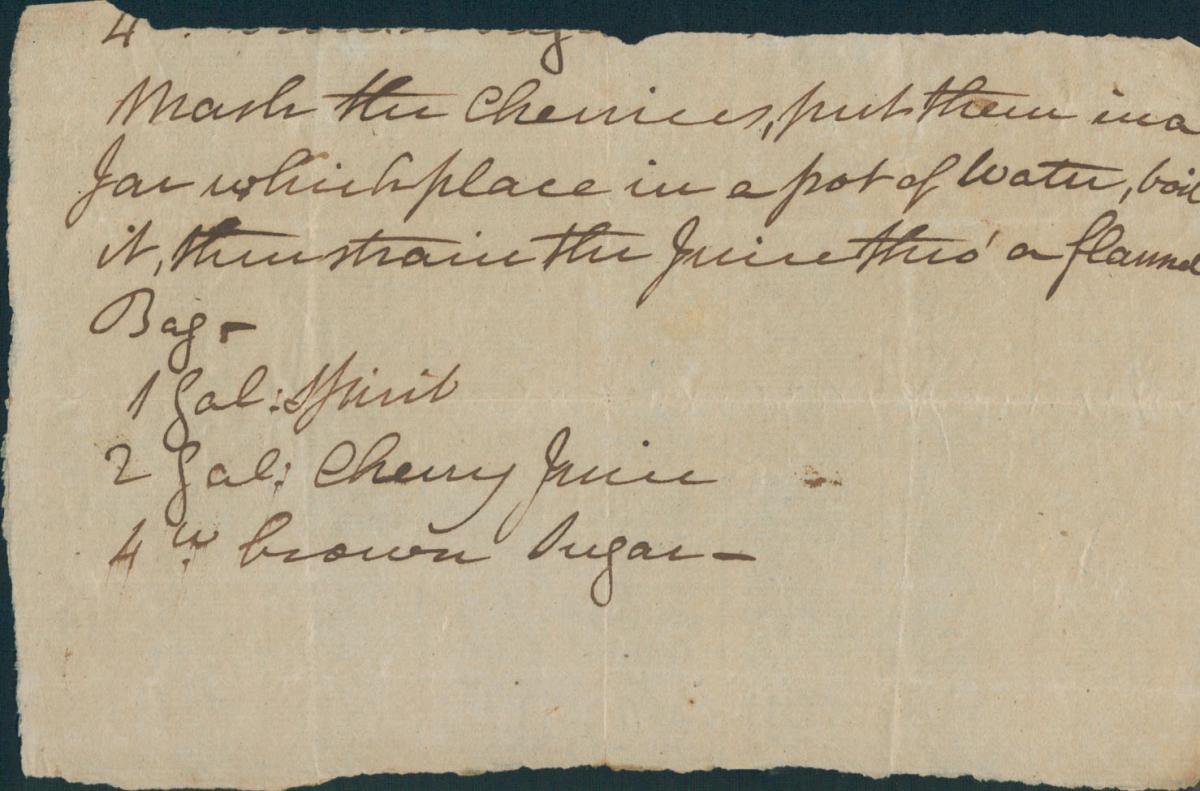 How do I know the fragment of paper with instructions and three ingredients corresponds to the sketch by Sophie? It's the mention of flannel. A tiny thread of detail links the drawing with the recipe. Or so I think. 
Marsha Mills is the Foundation Archivist for Hagley Museum & Library