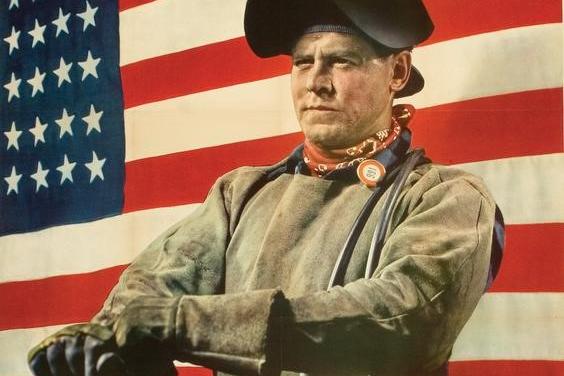 Company Unions & Worker Identity
History Hangout: Conversation with Alex Fleet
During the 1920s, major American corporations established in-house labor unions to address worker agitation. Labor historian Alex John Fleet, PhD candidate at Wayne State University, explores the phenomenon in his dissertation research. Seeking to uncover how company unions intersected with changing labor-management relations, and broader changes in the workplace social environment, Fleet explored the archives of several large firms of the era, notably Goodyear rubber held in Ohio, and Bethlehem Steel held at the Hagley Library. Both companies established in-house labor unions, and organized means for worker representatives to air and possibly seek redress of grievances.  
Company unions were not all made the same. Goodyear based its "industrial assembly" on the United States Congress, and endowed it with the capacity to discuss wages and other matters critical to worker satisfaction. Nevertheless, assembly representatives received additional pay from the company, locking them into a conflict of interests between representing labor and representing management. Bethlehem Steel's company union was more limited, acting as a space for the discussion of a limited range of matters absent enforcement mechanism. While some of these company unions allowed workers to bargain for better wages and conditions, they all allowed employers to stave off organizing attempts by independent labor unions. The era of company unions ended with 1930s New Deal-era reforms, although some company unions lived on under the guise of independent entities.   
The audio only version of this program is available on our podcast.