The book project I am researching involves understanding the Pennsylvania Railroad management's fierce determination to resist, reduce, and eliminate unionism among its employees in the 1920s. In the course of my visit at the Hagley Library, I surveyed correspondence among railroad executives of different lines, internal memos and reports, transcripts of conferences with employees, as well as copies of arbitration proceedings and a rich trove of union publications the Personnel Department had collected.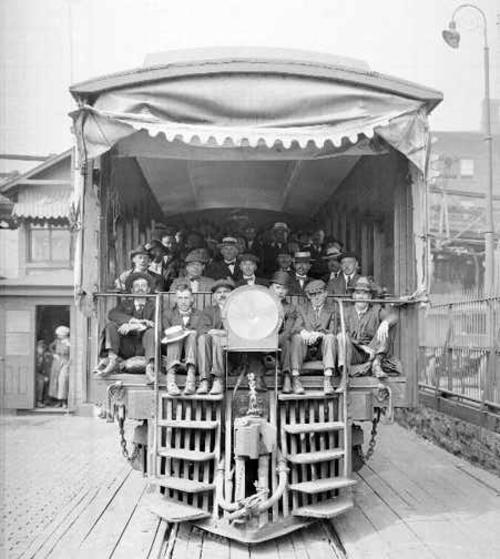 These materials not only illustrated the early development of Railroad's Personnel Department, they also detailed the overriding concern senior managers felt for winning back what they regarded as proper control over employee relations and railroad operations. Wages in the wake of union gains made during World War I government control were of particular concern. This turned out to be a critical period for the company, and for railroad industrial relations.
I discovered an example of the management's determination as I made my way through a series of archival boxes containing material on the company's handling of an insurgent "outlaw" yardmen's strike in the spring of 1920. Triggered by the combined pressures of wartime inflation and postwar uncertainty as the railroads transitioned back to private control, the walkout blew up to Pullman Strike-like proportions and immobilized the national rail system for a short period of time.
Pennsylvania Railroad management responded by closely monitoring the walkout and working to contain it.
I also found situation reports that gave almost hourly updates for various locales, so detailed that one could construct a fine-grained morphology of the strike. Copies of union circulars and correspondence between union leaders and management made it clear that company executives were happy to let the "bona-fide" unions perform the heavy lifting of breaking the strike.
Lastly, scattered surveillance reports from Company-paid operatives provided a street-level view of events—and demonstrated management's readiness to spy. I even found post-strike operative reports indicating a company mole operated in the upper circles of union leadership.
This example stands as one of many rich veins I struck as I mined my way through the Personnel Department records. I spent three weeks in residence, thanks to a Henry Belin Research Fellowship, yet only scratched the surface of this rich and well-organized archive. With a ton of material to work through back home, I am looking forward to returning to Hagley to once again explore its vast collection.
---
Paul Taillon is Senior Lecturer in the Department of History at the University of Auckland in New Zealand.