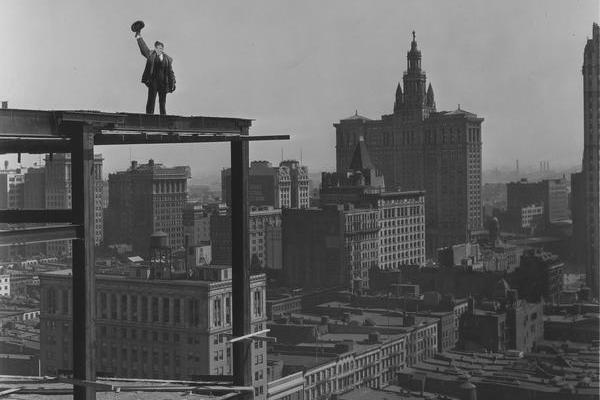 In Debt to Growth: Real Estate & the Political Economy of Public Finance in New York City, 1880-1943
History Hangout: Conversation with Daniel Wortel-London
Daniel Wortel-London is a recent PhD in American History from New York University, with a research focus on political, urban, and fiscal history. Dr. Wortel-London was the 2019-2020 Louis Galambos National Fellow in Business & Politics at the Hagley Center for the History of Business, Technology, & Society, and has worked as a public policy researcher for the Global Parliament of Mayors & the Adelphi Institute, an instructor at City College & the Jacob Riis Settlement House, and as a curatorial assistant at the Museum of the City of New York.
Dr. Wortel-London's dissertation, "In Debt to Growth: Real Estate & the Political Economy of Public Finance in New York City, 1880-1943," investigates the changing relation of public finance and real estate development in New York City between the late 19th and mid-20th centuries. Whereas many historians have viewed these topics in isolation, assuming that urban fiscal policy merely reflects broader social and economic forces, his research reveals that decisions over how – and by whom - urban real estate should be taxed or subsidized had independent and powerful effects on the distribution of wealth, power, and social equity within American cities.
The audio only version of this program is available on our podcast.
For more information on research funding opportunities from the Hagley Center, including the Galambos National Fellowship, please visit www.hagley.org/research/grants-fellowships.
Interview conducted Thursday, July 2, 2020, by Gregory Hargreaves, Program Officer at the Hagley Center for the History of Business, Technology, & Society.