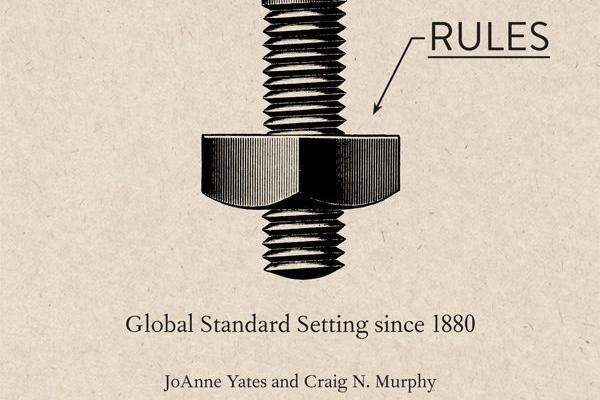 Engineering Rules: Global Standard Setting since 1880
History Hangout: Conversation with JoAnne Yates and Craig N. Murphy
Roger Horowitz interviews JoAnne Yates and Craig N. Murphy about their recent book, Engineering Rules: Global Standard Setting since 1880 (Johns Hopkins University Press, 2019).
JoAnne Yates (Sloan Distinguished Professor of Management, MIT) and Craig N. Murphy (the Betty Freyhof Johnson '44 Professor of Political Science, Wellesley College) used the Ralph Showers personal papers that are now in Hagley's collections in their research.
Engineering Rules provides the first global history of voluntary consensus standard setting. Private, voluntary standards shape almost everything we use, from screw threads to shipping containers to e-readers. They have been critical to every major change in the world economy for more than a century, including the rise of global manufacturing and the ubiquity of the internet. In Engineering Rules, JoAnne Yates and Craig N. Murphy trace the standard-setting system's evolution through time, revealing a process with an astonishingly pervasive, if rarely noticed, impact on all of our lives. Yates and Murphy describe the positive ideals that sparked the standardization movement, the ways its leaders tried to realize those ideals, and the challenges the movement faces today.
Their book was a finalist for the Hagley Prize in Business of the Business History Conference. Click here for more information about their book.
The audio only version of this program is available on our podcast.