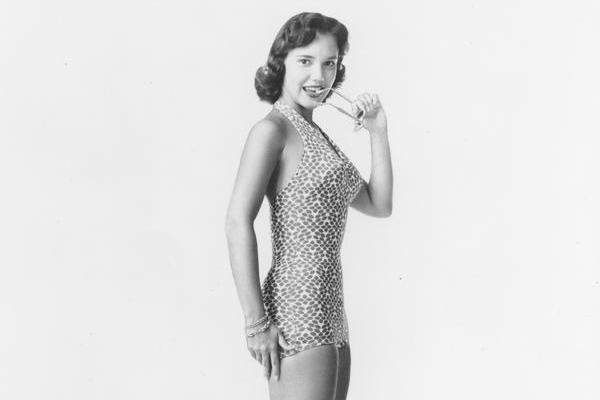 Designing the Bombshell: Military-Industrial Materials and the Shaping of Women's Bodies in the United States
History Hangout: Conversation with Isabelle Held
Gregory Hargreaves interviews Dr. Isabelle Marina Held about her recent research at Hagley, funded by one of our grants. Dr. Held, a recent PhD in the History of Design, used Hagley materials in her research on the "bombshell assembly line," the adoption of synthetic war-time materials, such as nylon, silicon, & plastic foam, by industries concerned with shaping or reshaping the bodies of American women.
While Dr. Held used numerous Hagley collections, a cache of documents relating to "Miss Chemistry," a DuPont spokesmodel responsible for promoting nylon stockings to visitors to the company's display at the 1939 New York World's Fair, provided unique research opportunities discussed at length here.
The audio only version of this program is available on our podcast.