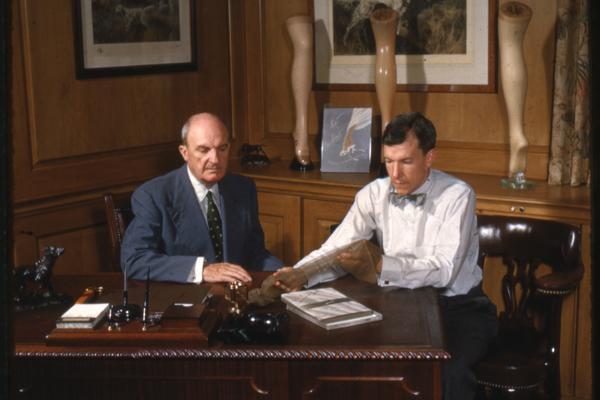 Corner Office: Masculinity & the American Business Executive
History Hangout: Conversation with Karen Mahar
Gregory Hargreaves interviews Dr. Karen Mahar about her book project "Corner Office: Masculinity & the American Business Executive." In support of her project, Mahan, an assistant professor, and co-director of American Studies at Siena College, received an NEH-Hagley fellowship from the Hagley Center for the History of Business, Technology, & Society.
In "Corner Office," Mahan considers the many ways ideas of masculinity have shaped and been shaped by the development of American business practices. Among the most fascinating documents discovered by Dr. Mahar in the Hagley collections was a manual for identifying executive potential in employees, complete with physical characteristics more reminiscent of a livestock catalog than a human resources document. Dr. Mahar speculates that century-old notions that associate masculinity with executive ability continue to shape our workforce and our wider world.
The audio only version of this program is available on our podcast.