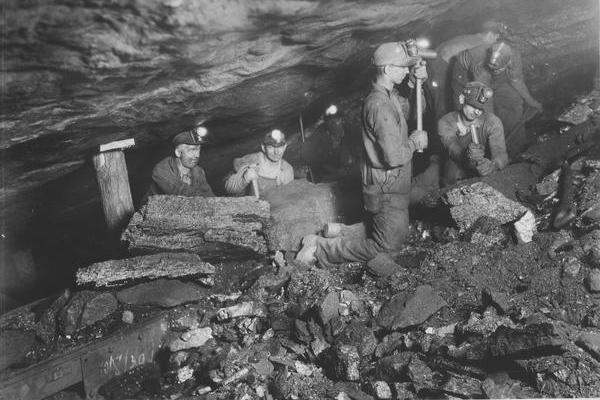 The Graveyard Shift: Coal & Citizenship in the Age of Energy Crisis
History Hangout: Conversation with Trish Kahle
Gregory Hargreaves interviews Trish Kahle about her book project "The Graveyard Shift: Coal &Citizenship in the Age of Energy Crisis."Kahle, assistant professor in the Edmund A. Walsh School of Foreign Service at Georgetown University Qatar, received support for her research from the Hagley Center for the History of Business, Technology, & Society, including an exploratory grant and a Henry Belin du Pont research grant.
In "The Graveyard Shift," Kahle discusses her research on the post-WWII political economy of coal, and its role in struggles over the civic rights & responsibilities entailed in high production & consumption of energy, an issue she terms "energy citizenship." During the energy crises of the1970s, Kahle argues, the problem of energy citizenship took on new urgency, especially in American coalfields, where she identifies the competing rights & obligations that flowed from the linkages of energy producers & consumers, and the efforts of both labor & capital to exploit advantages and avoid liabilities in the political arena.
The audio only version of this program is available on our podcast.