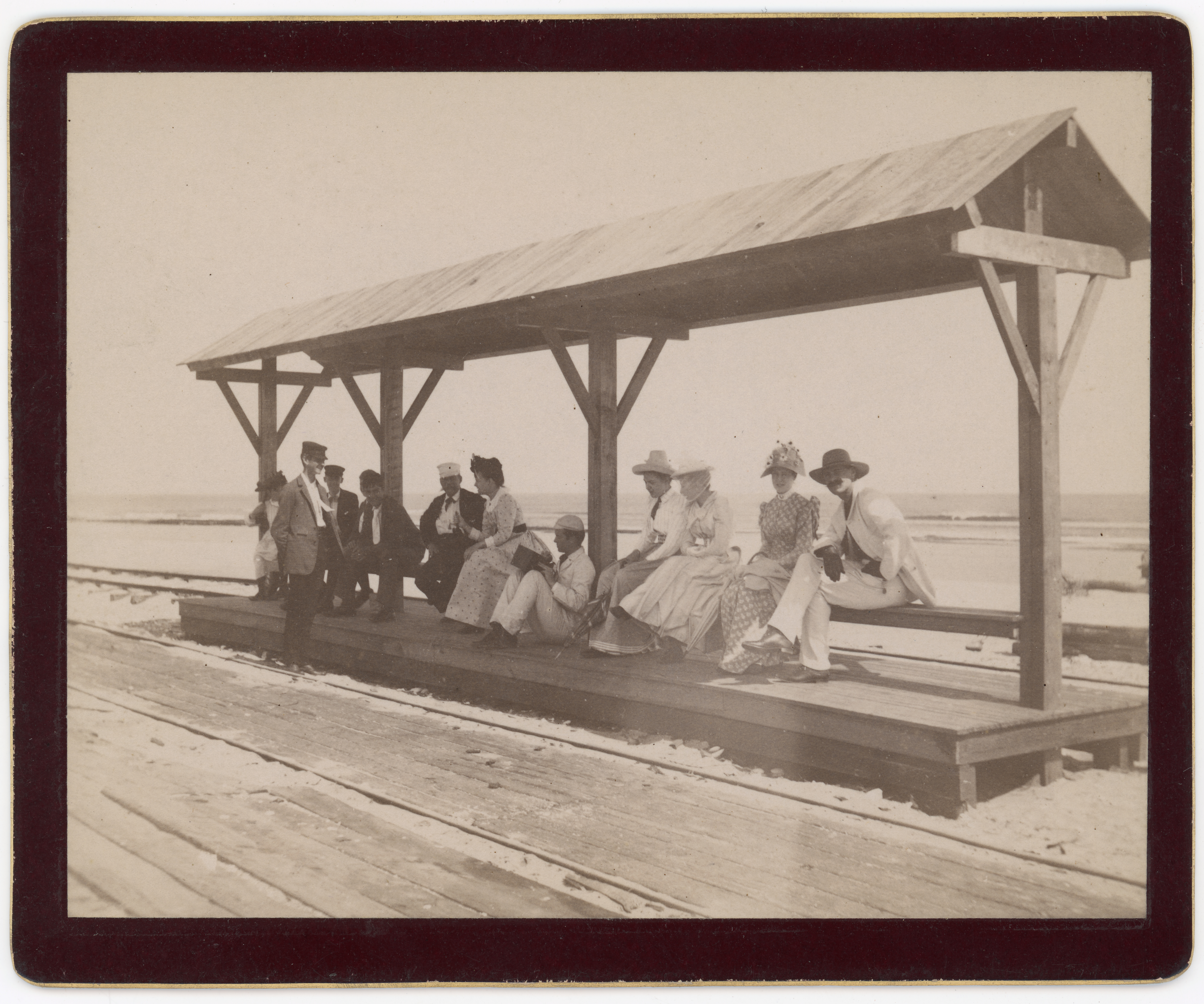 Here's to squeezing in those last weekends at the shore while you still can ... this ca. 1885 photograph shows the family and friends of Lammot du Pont at a seaside streetcar platform in Cape May, New Jersey.
This item is part of Hagley Library's collection of P.S. du Pont photographs (Longwood) (Acc. 1969.002), which includes nearly 70 photographs and other materials from the du Pont family and friends' summers in Cape May, as well as over 1,000 images documenting the development and growth of Pierre S. du Pont's Longwood Gardens estate and botanical garden.
Pierre Samuel "P.S." du Pont (1870-1954) was an industrialist, entrepreneur, and philanthropist. He was president of E.I. du Pont de Nemours & Co. from 1915 to 1919 and chairman of the board from 1919 to 1940. P.S. du Pont was the great grandson of Eleuthere Irenee du Pont (1771-1834), founder of E.I. du Pont de Nemours & Company, and the great-great-grandson and namesake of the French economist, Pierre Samuel du Pont de Nemours (1739-1817).
P.S. du Pont's personal life is well documented by the photographic collection he left, and it followed certain themes. The greatest of these may be horticultural interests which developed during his creation of the celebrated Longwood Gardens in Kennett Square, Pennsylvania, where he lived. du Pont made many foreign and domestic journeys and recorded his travels. His large extended family is included in this collection.
To view a selection of nearly 7,000 images from this collection online now, click here to visit its page in our Digital Archives.