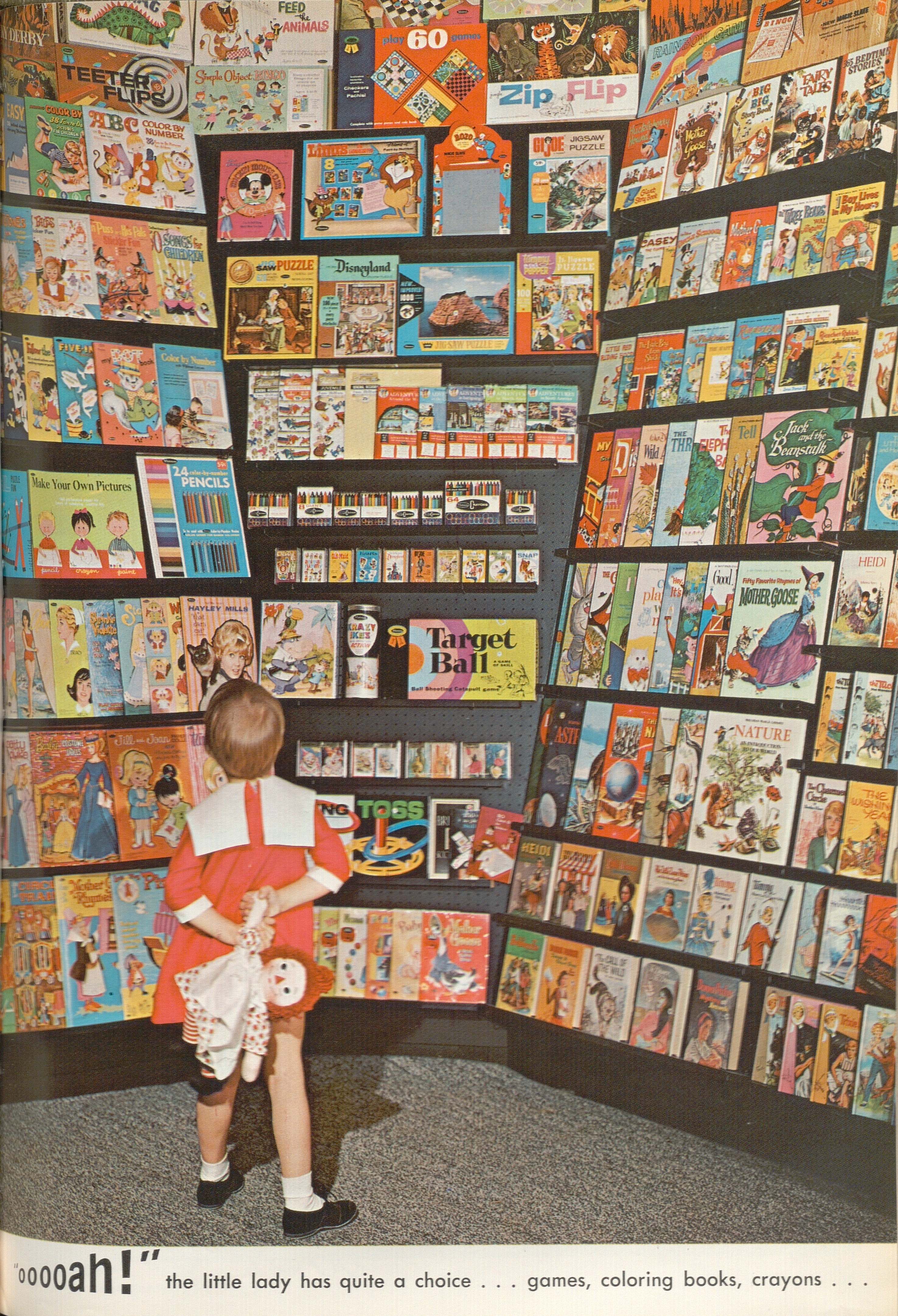 It's all fun and games this Friday, thanks to this advertisement from the Whitman Publishing company of Racine, Wisconsin. After taking over the business of Chicago's Hamming-Whitman Publishing Company when it went bankrupt in 1915, Whitman found early success in the business of publishing low-cost children's books and games.
This became especially true after 1933, when the company entered a licensing contract with Walt Disney Production to produce content featuring popular Disney cartoon characters (viewers with an eye for detail will find a number of them in this image). The company also published the popular Trixie Belden children's mystery series, which competed with franchises like Nancy Drew and The Hardy Boys books from 1948 and 1986, and which are also visible in this advertisement.
This advertisement appeared in a a March 1966 issue of Department Store Economist. The publication, which is call number f TS1760 .U58 in our collections, was a trade journal for the field of retail merchandising. First published under the titles United States Economist and Dry Goods Economist, it was also later published under the title Department Store Management.