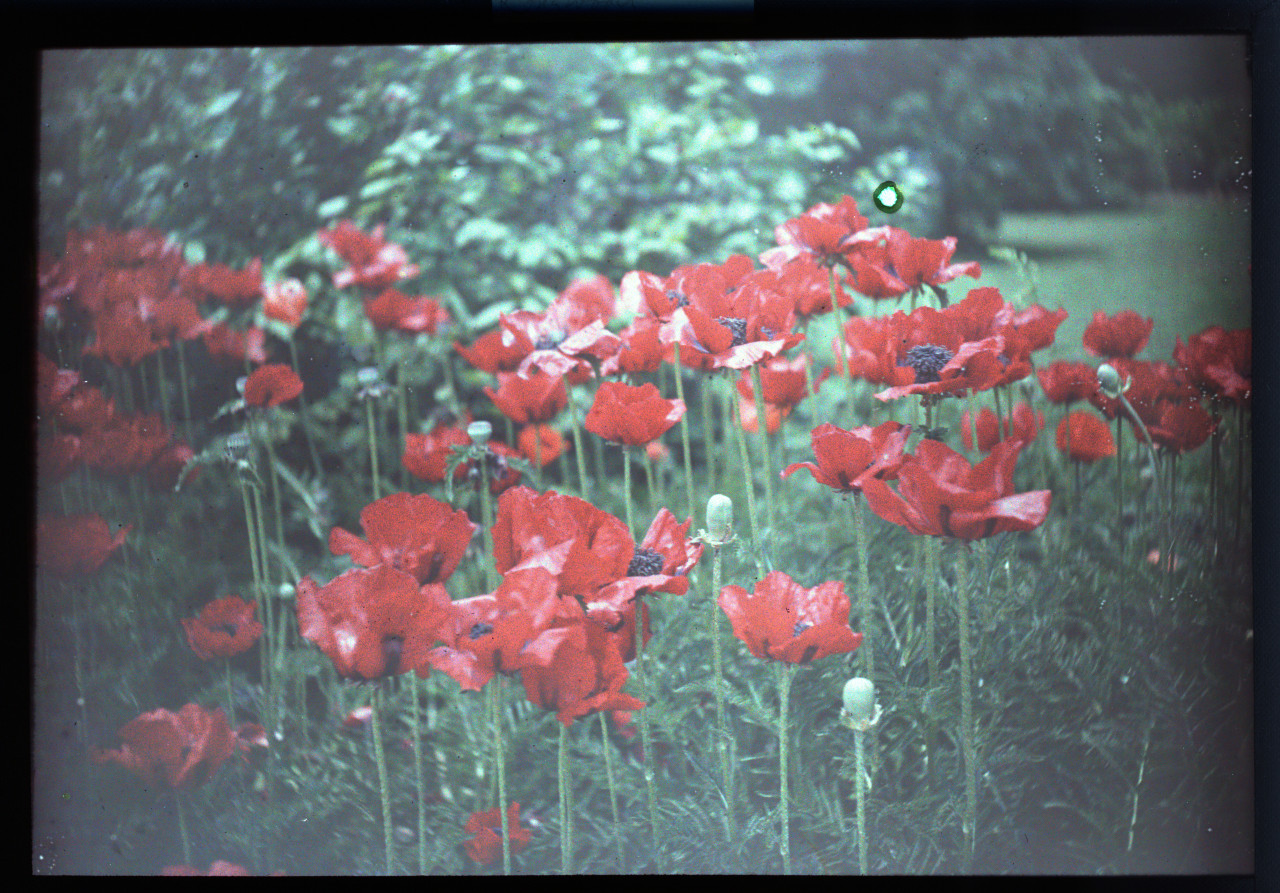 Red poppies have been associated with Memorial Day since 1920, when the bloom became the official flower used by the American Legion to memorialize soldiers who fought and died in war. The organization launched a national program to distribute the flowers in 1924.
The poppy was chosen on account of the poem "In Flanders Fields", written in 1915 by Canadian physician Lieutenant Colonel John McCrae (1872-1918) following the burial of a friend who was killed in the Second Battle of Ypres. The poem used the poppy, which thrived in World War I era regions where wartime rubble deposited lime into the soil, as a metaphor for the blood of fallen soldiers.
In 1918, after the end of World War I, the University of Georgia professor and humanitarian Moina Belle Michael (1869-1944) cited the poem as her inspiration to write the poem "We Shall Keep the Faith". Michael also began wearing and distributing a red poppy year-round, and campaigned the American Legion to adopt the flower as a symbol of remembrance. The 1920 convention in which the American Legion resolved to support Michael's efforts also launched similar campaigns for Armistice Day, Remembrance Day, and ANZAC Day in Great Britain, Canada, South Africa, Australia, New Zealand after European visitors to the convention chose to adopt the symbol for use abroad.
The poppies in this glass transparency photograph are from the botanical gardens at the Longwood estate of P.S. du Pont (1870-1954) in Kennett Square, Pennsylvania, possibly roughly around the year 1925. The image's distinctive look is due to the Dufaycolor process, an early additive colour photographic film process that was somewhat similar to autochrome. It is part of the Hagley Library's P.S. du Pont Longwood photograph collection (Accession 1969.002).  You can view more items from this collection online now by visiting its page in our Digital Archive.