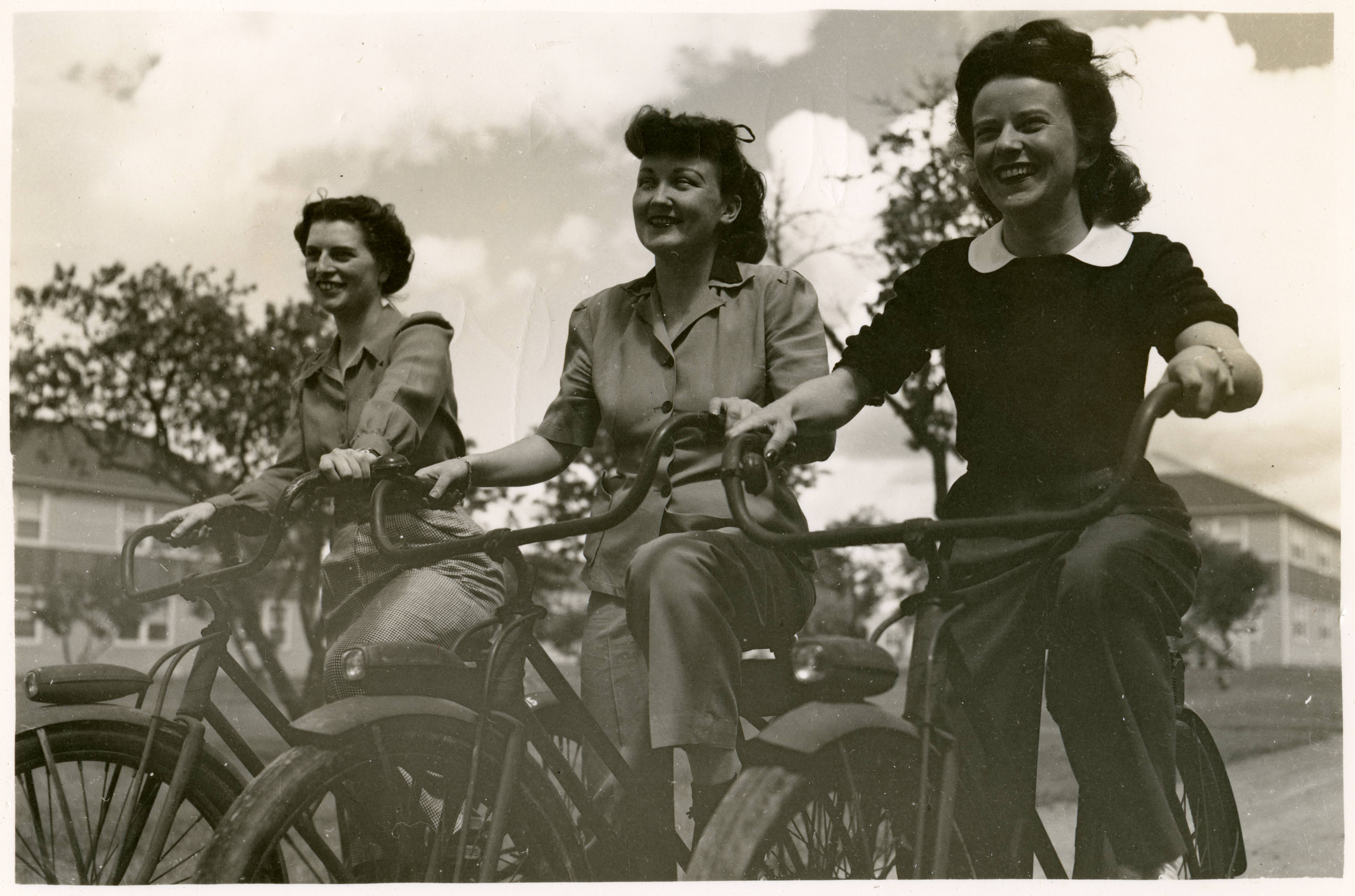 We're sharing our commute this #WorkerWednesday with three employees of the Hanford Engineer Works commuting between work and home in Richland Village. Hanford Engineer Works, also known as the Hanford Site, was home to the world's first full-scale plutonium production reactor.
The construction of the site was handled by DuPont engineers, working under a government contract for the Manhattan District of the Army Corps of Engineers. At its peak, the construction project employed 44,900 laborers, who lived in a construction camp nearby, as well as thousands of administrators and engineers, who lived in Richland Village, a company town consisting of 4,300 homes and 25 dormitories.
This ca. 1945 photograph is part of Hagley Library's collection of Franklin T. Matthias photographs (Accession 1994.245). Franklin T. Matthias (1908-1993) served as commanding officer and area engineer of Hanford Engineer Works from 1943 to 1945. During this time, he directed the development of Richland Village. He was also in charge of oversight in the production of U-235 plutonium at Hanford, which was used to create the world's first nuclear weapon, the atomic bomb.