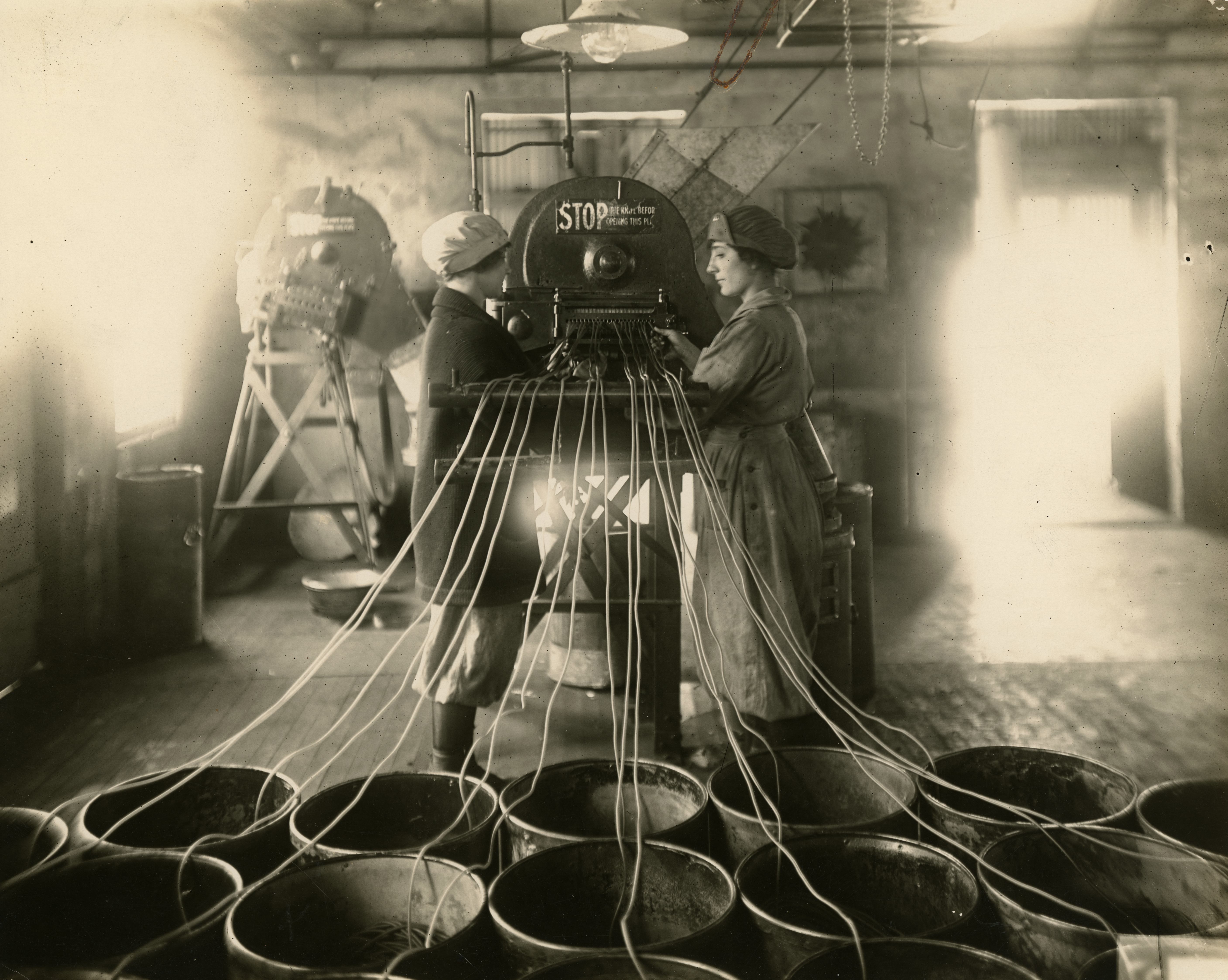 This #WorkerWednesday threatens to become a real blast - this ca. 1917 photograph shows DuPont employees operating the cutting machine during the smokeless powder production process.
The Carney's Point plant produced smokeless powder, a munitions propellant, for the E.I. du Pont de Nemours & Company, who built the facility across the Delaware River from Wilmington, Delaware in 1890. It began producing guncotton and the first American-made smokeless powder in 1892.
While explosives production at the plant boomed during the Spanish-American War and World War I, postwar production at the site began shifting to specialty chemical manufacturing, first initiated by DuPont's Organic Chemicals Division, which established a Dye Works on the site in 1916. The site, renamed the Chambers Works in 1944, would continue operating into the early 1990s, but discontinued manufacturing explosives in the late 1970s.
This photograph is part of Hagley Library's DuPont Company Museum collection (Accession 1968.001). The collection consists of photographs and prints that document the early history of the DuPont Company's involvement in the gunpowder and explosives industries from the 1860s through the 1920s.
The bulk of this collection consists of  photographs of employees, executives, and plant views, including aftermaths of explosions and construction. This collection also includes a variety of advertisements for the DuPont Company as well as other non-DuPont related trades. A large portion of this collection are oversize materials (panoramic photographs and advertising posters). This collection has not been digitized in its entirety, to view a curated selection of items in our Digital Archive, click here.