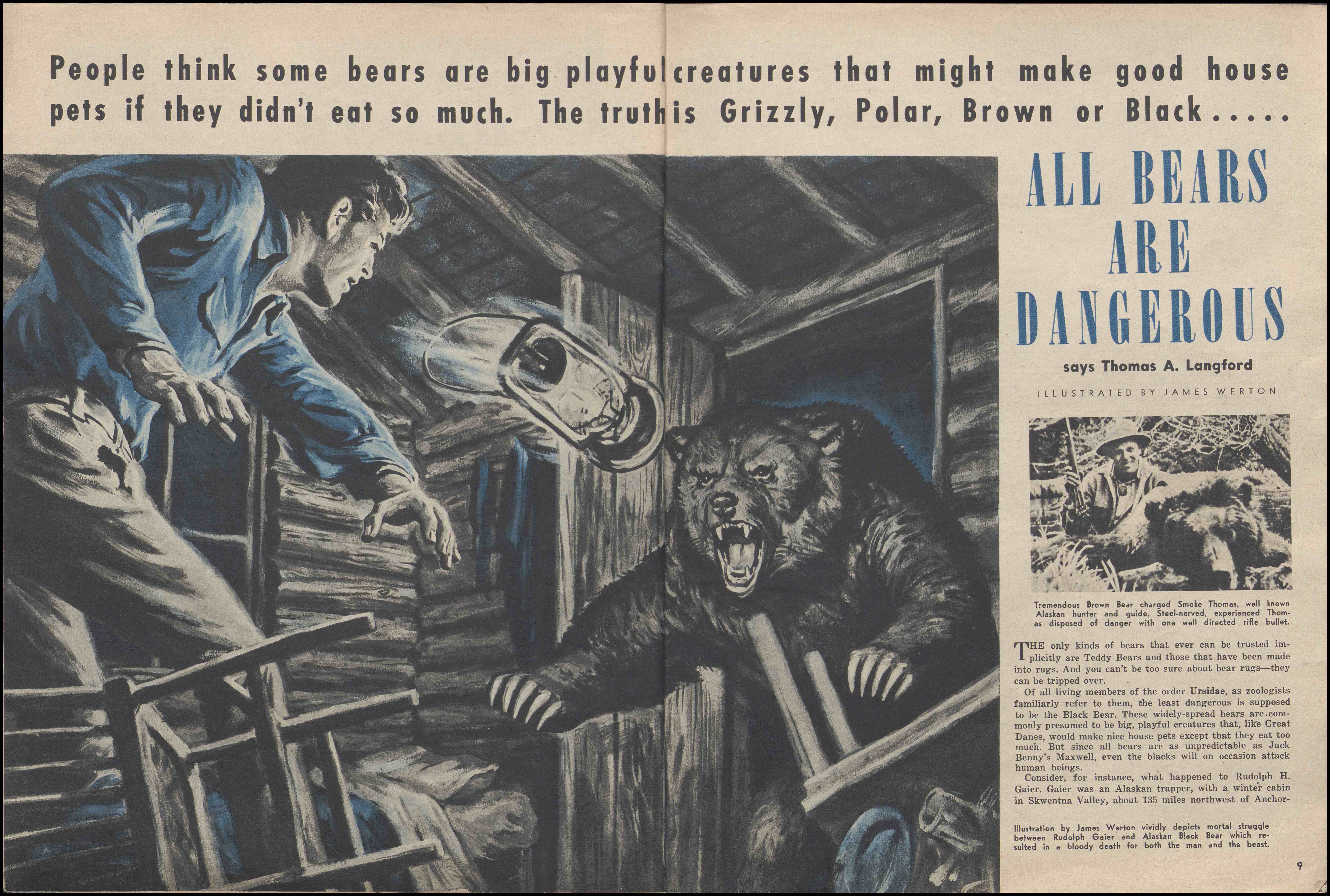 Chunk would never ....​ or maybe he would. On this penultimate day of Katmai National Park's annual Fat Bear Week, we're sharing a spread from the December 1953 issue of Fury Magazine: Exciting Adventures for Men.
Published by Weider Publications in Jersey City, N.J. from October 1954 to May 1961, the magazine was one of many examples of a genre of lurid men's adventure magazines or "sweat magazines" issued by brothers Joseph (1919-2013) and Ben Weider (1923-2008), as well as other publishing houses during the era.
This issue is Pam 2018.0722 in Hagley Library's collections of pamphlets and trade catalogs and is part of our Saul Zalesch Collection of American Ephemera.