Saul Zalesch teaches art history in Louisiana, and he is passionate about collecting. He began collecting while working at Winterthur as a Research Fellow in the 1990's. Since businesses are well represented among the fascinating pieces in this collection, Winterthur reached out to Hagley and struck an agreement: Winterthur retains Zalesch items concerning the decorative arts, and Hagley receives the Zalesch items concerning business history. Therefore items in the Zalesch collection are matched to the appropriate repository and made available to interested scholars. By Saul's request, no fees are charged to scholars for the publication of images from his collection.
Opening a new box of the Saul Zalesch collection always unfolds new surprises; every pamphlet and trade catalog tells a story of a businessman or a pioneer, a trade, an industry or an institution that existed a long time ago or in many cases still exists to this day under a different name.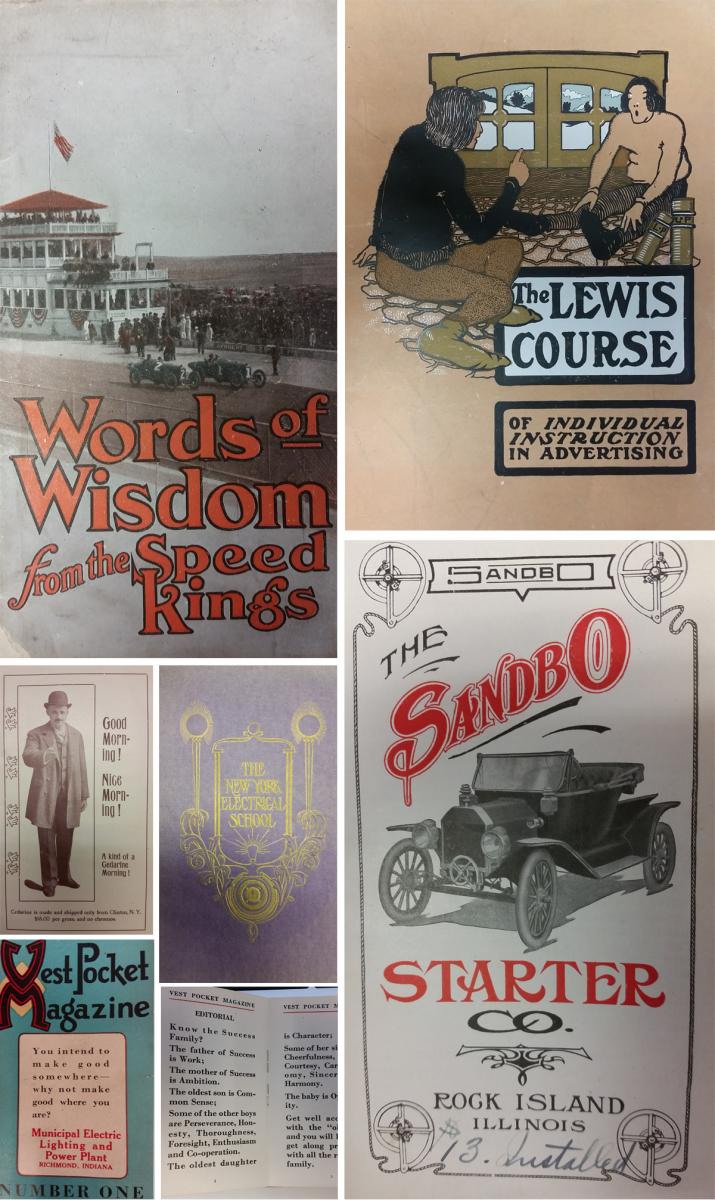 The late 19th - early 20th century collection of pamphlets were published and distributed to customers, employees and other members of the trade/industry to encourage communication, offer professional or personal opinions and expertise. Saul Zalesch worked tirelessly to collect pamphlets that demonstrate American businesses' advertisements in this era. Topics in the collection varied from farming and fertilizers, to automobiles, aeronautics, correspondence and vocational education, business schools, banking, electricity and radio, insurance, gifts and jewelry, and the steel industry as well as almanacs and pamphlets promoting safety and healthy living in the early 20th century.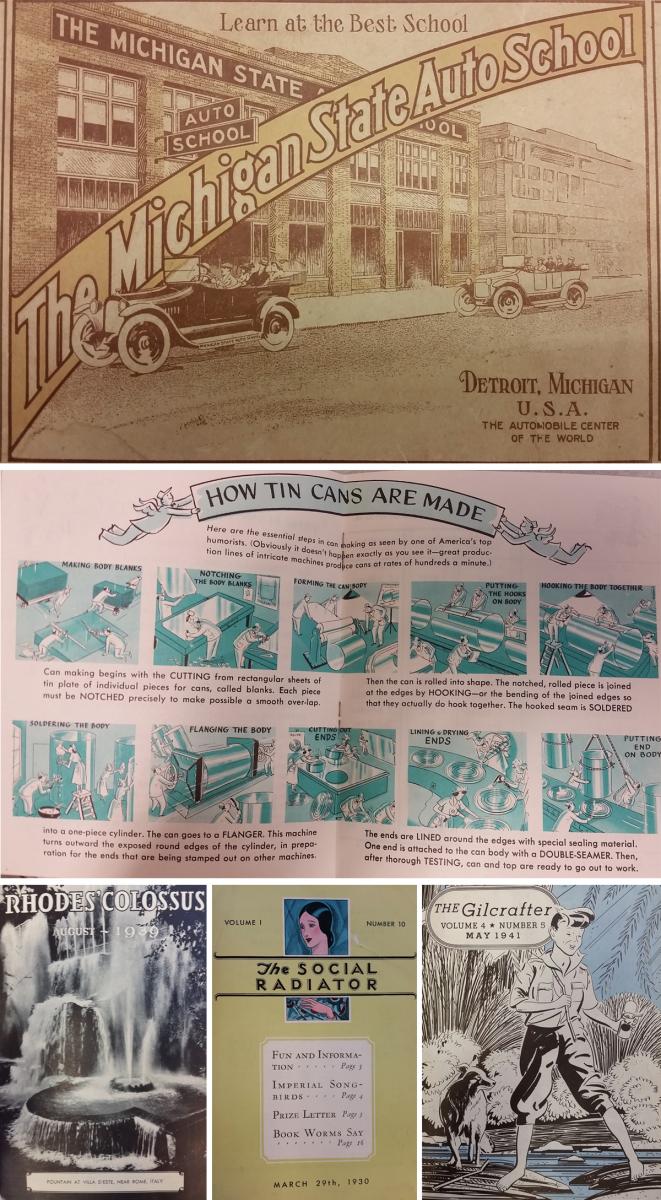 Advertising is the central idea in most of the pamphlets in this collection. Authors and editors knowing the written word is their main form of communication entertained their audiences with lengthy description of ideas and experiences to prove their product worthy of attention.  Many used illustrations and color to bring a more vivid picture of their products. More interestingly is the use of sentiments to motivate and inspire readers along with a lot of wit and humor in delivering ideas and promoting products.
---
Hend Elsantaricy is an intern in the Published Collections Department at the Hagley Museum and Library.