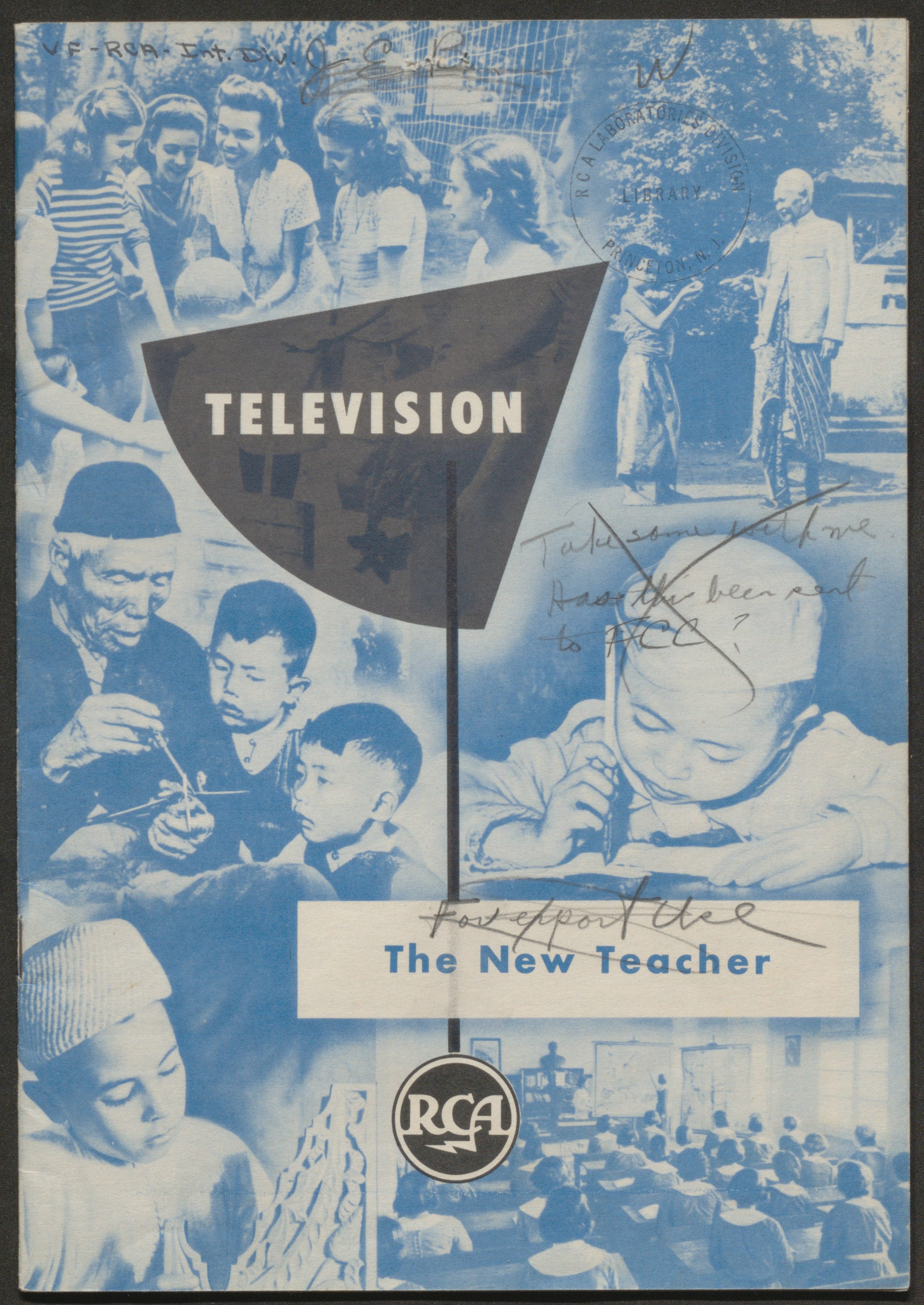 RCA head David Sarnoff had high hopes for his company's investment in television technology. This ca. 1949 pamphlet from RCA described the new technology's potential as an educational tool.
This #TechTuesday pamphlet is part of the 'Brochures and pamphlets, 1923-1988' series of Hagley Library's collection of RCA publications (Accession 2464.82). The Radio Corporation of America (renamed RCA Corporation in 1969) was best known for its pioneering radio and television development and manufacturing.
In addition to consumer electronics, RCA was a major player in the development of electronics for industrial and military applications. It was also prominent in radio and television broadcasting, through its wholly-owned subsidiary, NBC. Originally created in 1919 as a government sponsored radio monopoly, RCA operated until 1986, when it was acquired by General Electric and broken up.
This collection contains promotional and technical publications, including brochures, scientific journal articles, and serials that document the activities of RCA and its successors.