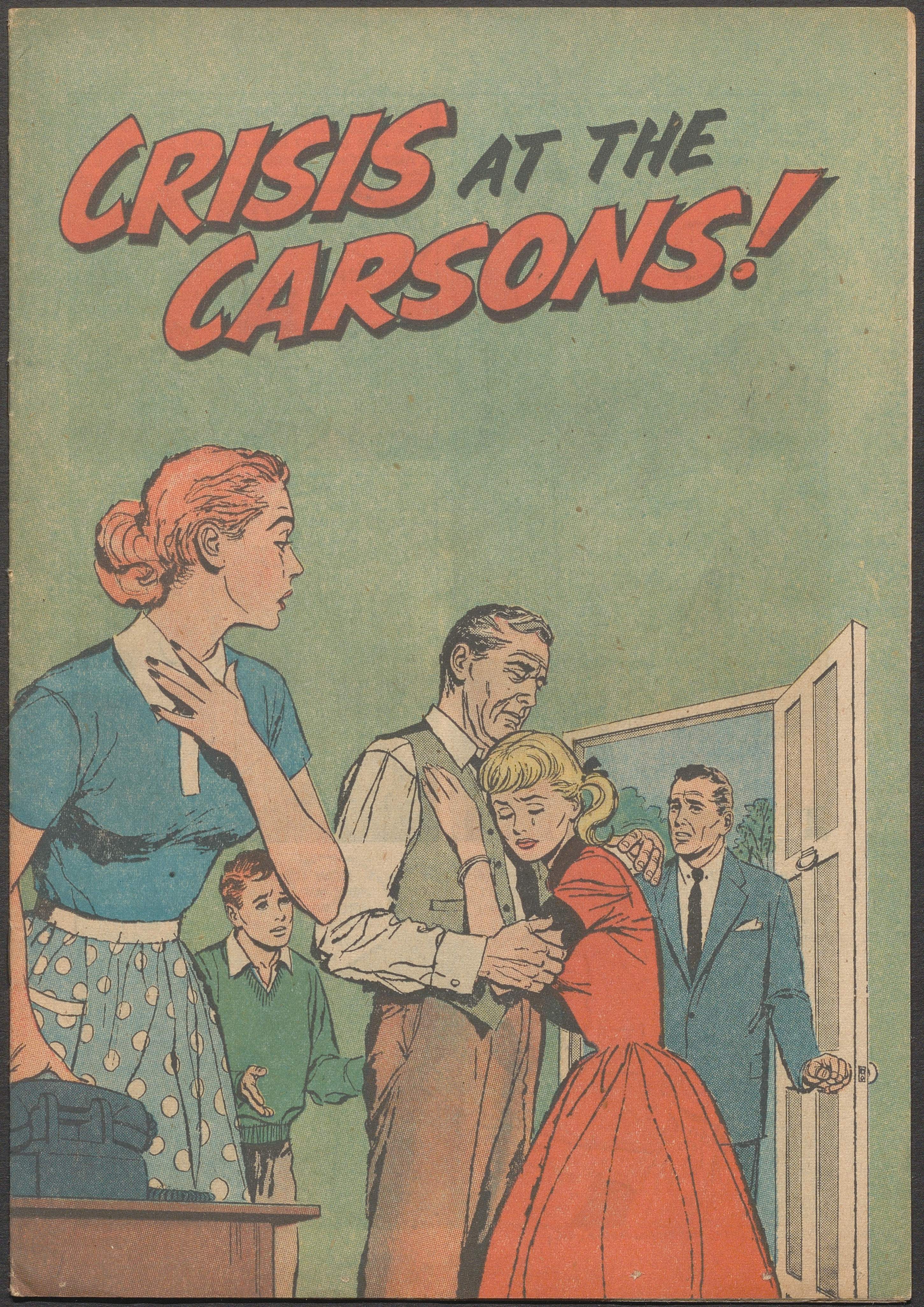 (Spoiler alert) The crisis is shoes. They all have shoes, but they would like to have more shoes. The Carsons need to toughen up.
This 1958 promotional comic book was created by the Melville Shoe Corporation to promote their brand line of Thom McAn shoes and shoe stores, which the company purchased from founders Ward Melville and J. Franklin McElwain in 1952.
This item is Pam 2018.0215 in Hagley Library's pamphlets collection. It has been digitized along with other similar material to form a digital collection of promotional comic books in our Digital Archive.
The materials in this digital collection offer a selection of the promotional comic books held by the Hagley Library. These works were generally, though not always, produced by corporations and other business entities for the purposes of advertising a product, managing a company's public image, or providing consumer education.
A number of these works were also produced with the goal of influencing public opinion regarding socioeconomic political issues such as organized labor and government regulation of businesses. This digital collection does not include all the Hagley's holdings of promotional comic books. New items may be added periodically.
Click here to view this digital collection online now.