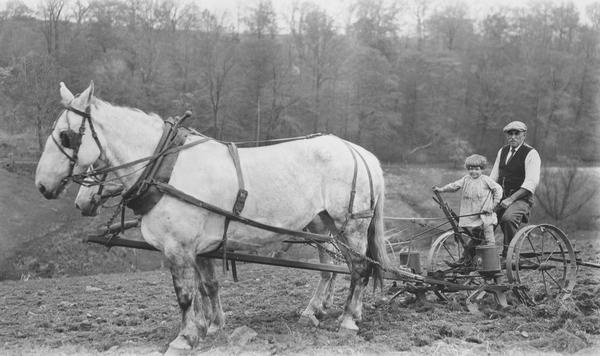 On this date, August 31, in 1836 Henry Blair (c.1807-c.1860) was granted a patent No. 15 from the U.S. Patent Office for a cotton seed planter. 
Blair had become the second Black inventor to hold a patent when he secured U.S. Patent No. 14 in October 1834 for a corn seed planter. His inventions were inspired by his life as a farmer in Glenross, Maryland, and were signed with an X, as he had not been taught to read or write.
For a time, Blair had been thought to be the first known Black inventor to hold a patent. This changed when it was discovered that titled belonged to an earlier inventor, Thomas Jennings, who received patent No. X3306 on March 3, 1821 for a "dry-scouring" cleaning process.
Jennings' achievement was discovered after Blair's because patents didn't record data about the race (or gender) of inventors, and the identity of early inventors is often a mystery.
It is also likely that other Black inventors were denied their rights as inventors; early patent law surrounding enslaved people largely allowed enslavers to take credit for the inventions of the people they held captive.
This changed on June 10, 1858, when the the U.S. Attorney General ruled that neither the slave or the slave owner could claim credit for inventions, declaring that the slave owner could not rightfully take the patent oath claiming invention (as it would be a lie) and neither could the enslaved person, as they were not considered citizens of the United States in the aftermath of the Supreme Court's ruling in Dred Scott v. Sandford. 
We're marking Blair's accomplishment today with this 1927 photograph of Howard Ellsworth Seal, Sr. planting corn with granddaughter in a horse-drawn planter from Hagley Library's collection of Edward J.S. Seal photographic reproductions (Accession 1971.336). 
This features over 300 photographs taken by the Seal family of Chadds Ford, Pennsylvania during the first half of the twentieth century. Many of these images offer a glimpse into family and town life in Chadds Ford and Wilmington, Delaware during the 1920s and 1930s.
The images feature Seal family members, friends, neighbors, and employees. Other subjects include the 1939 World's Fair in New York, the artists N.C. and Andrew Wyeth, and local bridges and roads. To view this collection online now in our Digital Archive, click here.