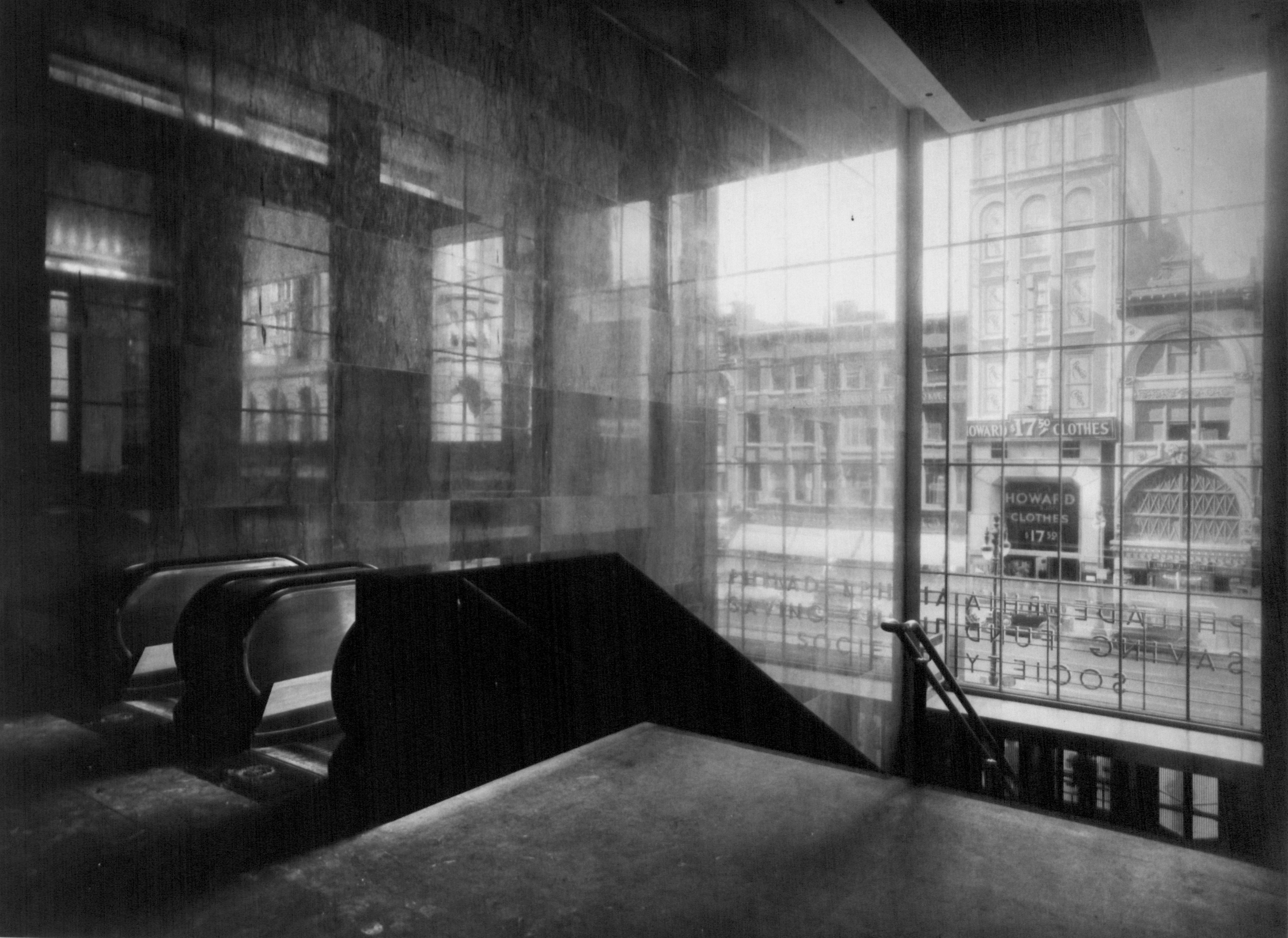 On March 15, 1892, the American inventor and engineer Jesse Wilford Reno (1861-1947) patented his design for "moving stairs", or an "inclined elevator" (now known as an escalator), which he designed as part of a proposal for an underground New York City subway station.
Reno's U.S. Patent No. 470,918 was similar in some ways to to a design for "revolving stairs" created by Nathan Ames, a Massachusetts inventor, which was patented on March 9, 1859. But it differed in a number of crucial ways. Unlike Ames invention, Reno's was not steam-powered. And, more importantly, Reno eventually built his.
After his proposal for a subway station failed, Reno built a model inclined elevator for installation as a novelty ride at the Old Iron Pier amusement park in Coney Island, New York for two weeks in 1896. It has been estimated that as many of seventy-five thousand people lined up to ride the attraction, which carried them on an 25% incline to a height of seven feet off the ground. A few months later, the same model was installed on a trial basis for a month-long test on the Manhattan side of the Brooklyn Bridge.
By 1898, the first retail application for the invention was established with the installation of an inclined elevator at the Bloomingdale Bros. store at Third Avenue and 59th Street in New York City. Based on these early successes, Reno founded the Reno Electric Stairways and Conveyors company in 1902 and established a small production facility that was soon building machines for American subway systems and, eventually, a spiral inclined elevator for the London Tube transportation network.
In 1911, Reno's company and patent rights were purchased by the Otis Elevator Company, who replaced Reno's "moving staircase" with the trademark "escalator" name, adding the product to its successful line of elevators and moving walkways.
This 1932 photograph shows Reno's invention as installed in what was, at the time, the headquarters of the Philadelphia Saving Fund Society (PSFS), a skyscraper, and now a National Historic Landmark in Philadelphia, Pennsylvania. Construction on the PSFS Building began in 1931 under architects George Howe and William Lescaze with the design slogan, "Nothing More Modern", resulting in a structure some called the nation's first modern skyscraper, and was widely regarded as one of the most important buildings of its kind built in the country in the first half of the 20th century.
This item is part of Hagley Library's Philadelphia Saving Fund Society and Western Savings Bank photograph collection (Accession 1993.302). A selection of material from this collection has been digitized; this selection includes images of the building's design, construction, and interiors, along with articles and promotional materials about the building. To view these images online now in our Digital Archive, just click here!