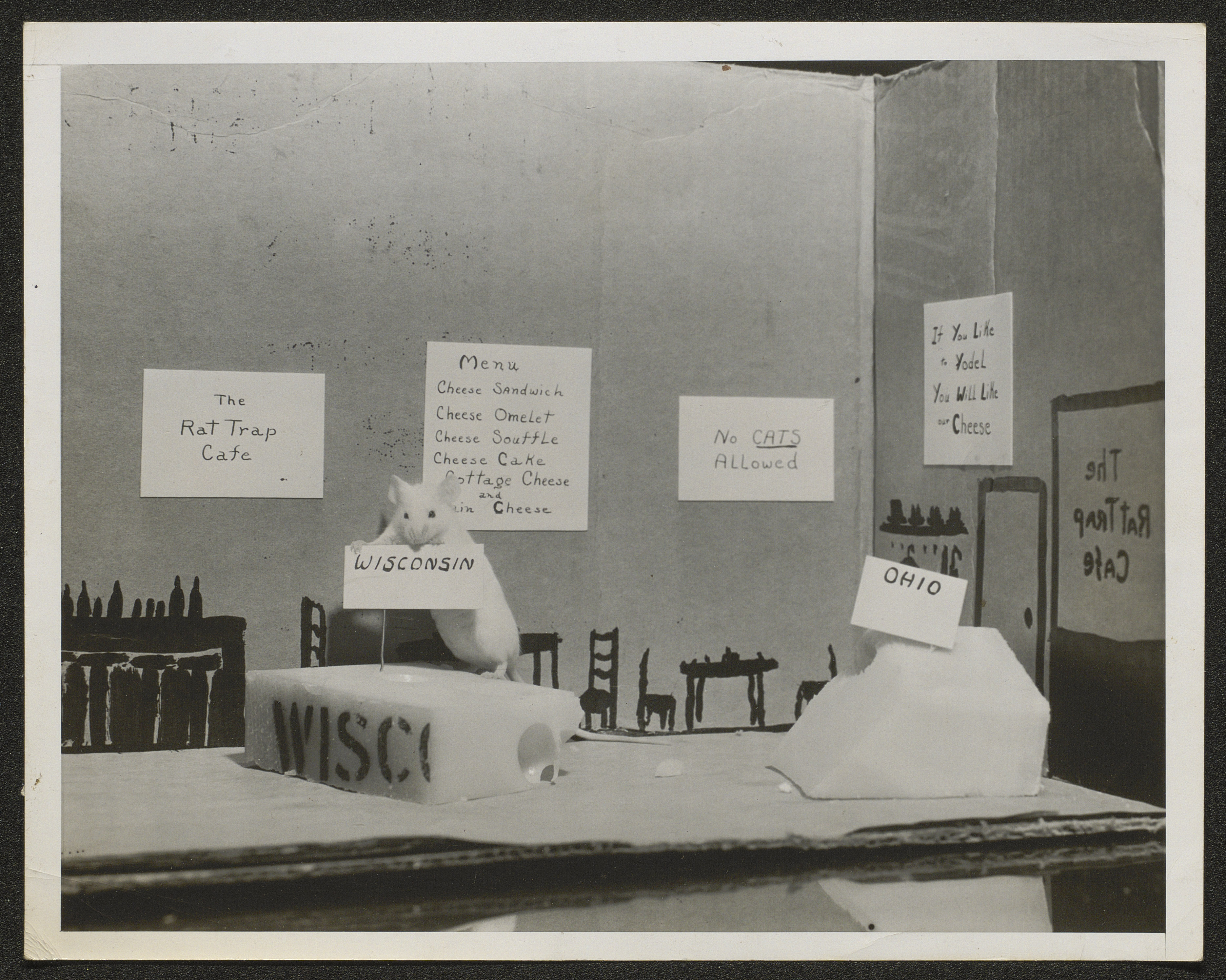 The newest addition to Hagley Library's Digital Archive is small but mighty. This undated, ca. 1953 photograph is a film still from our Frank Siedel papers (Accession 2022.215) collection.
Frank Siedel (1914-1988) was a writer, educator, and broadcaster. In 1947, he founded the firm Storycraft, Inc., an industrial writing company, where he continued to work until his death in 1988. Siedel graduated from The Ohio State University with a degree in journalism. In 1936, he began his career as a freelance writer working for various radio stations, eventually working for a motion picture studio. In 1946, he began working as a writer/director with Cinecraft Productions, a corporate film and video production house in Cleveland, Ohio.
This image is from a television series, 'The Ohio Story', a program that Siedel originated and wrote many scripts for. The series, which began as a radio show and later developed into a television series presented by Ohio Bell Telephone, focused on various aspects of Ohio history and culture. The Ohio Story ran from 1947 to 1961 and produced 1,309 radio shows and 175 television episodes. The last radio broadcast aired in 1955, two years after the television series began. The television shows were directed by Ray Culley (1904-1983) of Cinecraft Productions.
This small collection documents a sample Frank Siedel's work. The two largest groups of materials relate to The Ohio Story television series and "In The Ohio Heritage" educational series. The materials date from 1947 to 1967, with a few items dated 1988.
There are photographic prints related to The Ohio Story of production stills, behind-the-scenes images, and head-shots from celebrities, many of which are signed congratulating Siedel on the success of the show. There are also several newspaper clippings about the series and Siedel's work. There is also a letter from Storycraft to comedian Bob Hope inquiring about the possibility of writing an episode about his life.
There are also a number of items from the "In the Ohio Heritage" series, an educational program sponsored by the Standard Oil Company (SOHIO), intended for school students. The collection consists of the printed materials for four parts of the series and does not include the corresponding film. The four parts represented in the collection are Great Moments, Agriculture, Government, and Architecture, each consisting of ten topics. The panel guides provide a written history, sample discussion questions, and recommendations for further reading.
To view a selection of materials digitized from this collection online now, just click here.