Monday, November 18, 2019
Eleuthera and Sophie du Pont, youngest daughters of E.I. and Sophie Madeleine du Pont, were talented artists. The sisters made hundreds of sketches, focusing on family, friends, and pets. Most people are familiar with their Eleutherian Mills drawings, depicting life at the du Pont family home, which are frequently used here at Hagley or in publications on the du Pont family.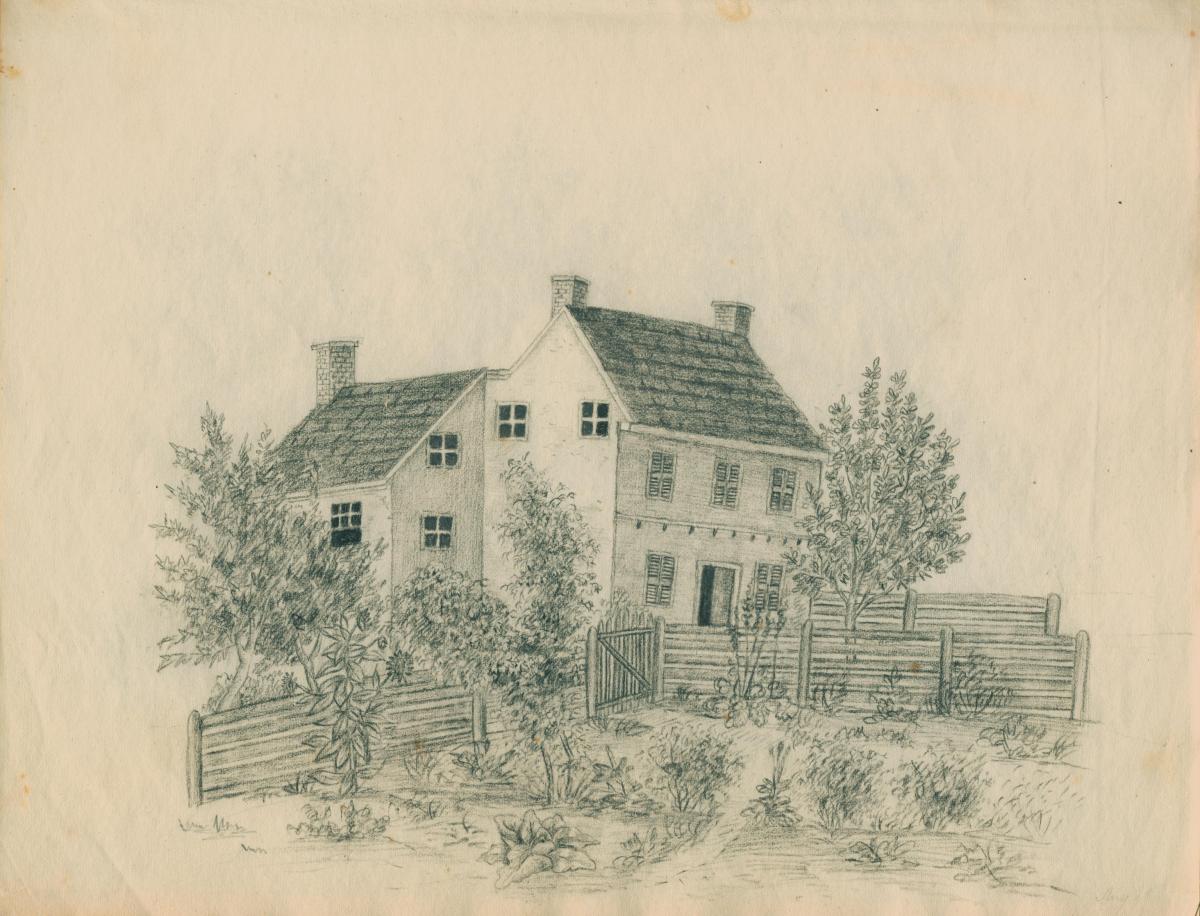 Eleuthera and Sophie also made detailed landscape drawings of scenes on the Brandywine River, featuring local mills and homes. Most of their sketches are in pencil, which the sisters bound into small books. Some include watercolor washes and crayon details. These landscapes, completed primarily between 1822 and 1832, provide a valuable record of life and industry in the Brandywine Valley at an important point in American history.
Eleuthera and Sophie learned drawing at Madame Rivardi's school for girls in Philadelphia. They honed their artistic skills when at home during adventures with siblings and cousins on the Brandywine. The sisters' Brandywine sketches are available for researchers in the Library's Manuscripts and Audiovisual Departments. Selections of their drawings are also in Hagley's Digital Archives.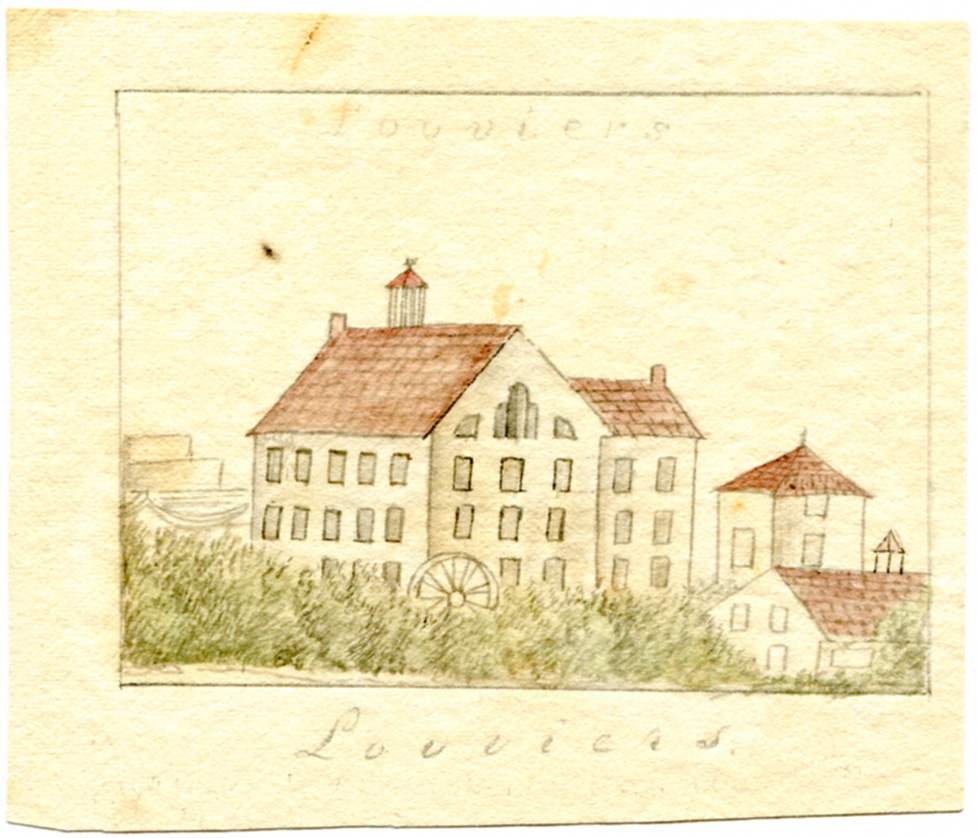 ---
Lucas Clawson is the Hagley Historian at Hagley Museum and Library.​