Museum Objects Conservation
The objects conservation laboratory at the Hagley Museum treats and preserves Hagley's collection of three-dimensional artifacts. Artifacts handled by the laboratory include ceramics; glass; metals, ranging from gold and silver to cast iron and steel; organic materials, such as wood, leather, and ivory; stone, such as marble and limestone; semi-synthetic materials, such as cellulose nitrate and fake ivory; early synthetic materials, such as DuPrene (neoprene) and nylon; regenerated cellulose, such as cellophane; and many more. Many objects are large,  such as a full size train car (boxcar), horse-drawn vehicles, and mechanical artifacts, such as gunpowder can manufacturing machines. The collection is large and diverse, and high levels of expertise and know-how are applied in caring for the artifacts.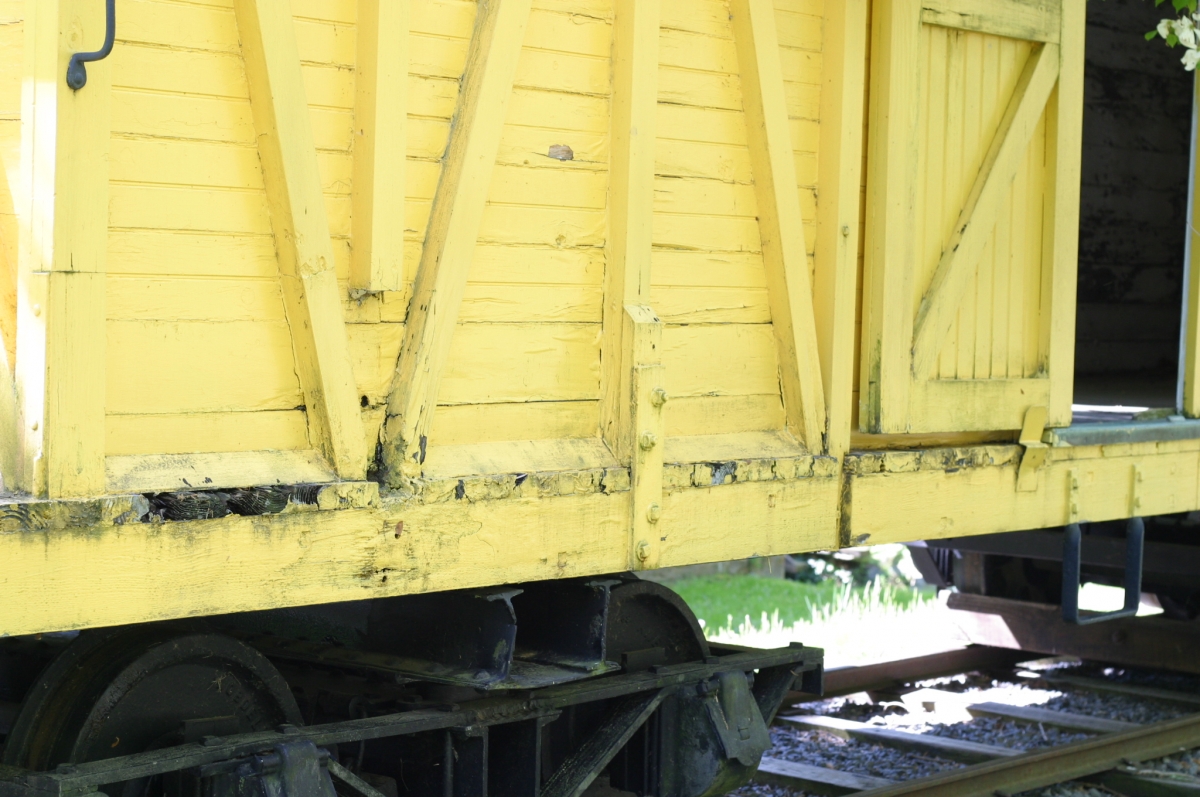 Repairing boxcars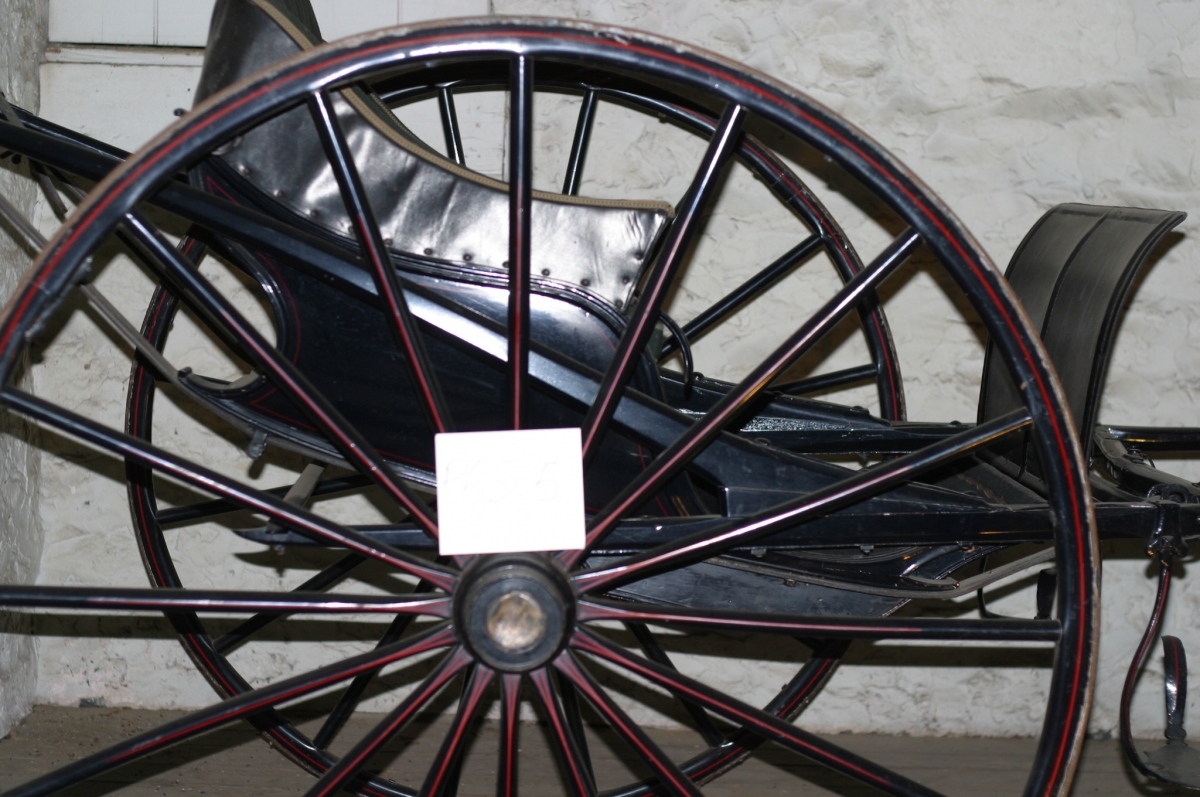 This Boston Chaise is one of several horse-drawn vehicles cared for by the conservation laboratory
The primary objective of the laboratory is the stabilization of the permanent collection to preserve it for posterity. The three-prong process for doing this are:
1) Passive conservation, in which environmental conditions in the museum storage and display areas are tightly controlled for relative humidity, temperature, and light exposure. Objects are stored in state-of-art storage rooms where the environmental conditions are controlled and monitored from the conservator's desk, from within the storage rooms and from off-site, 24-hour monitoring stations. Paintings in the collection are hung from space-grade aluminum rolling racks, while temperature-sensitive materials such as rare collections of cellulose nitrate and Fabrikoid objects are stored in cold storage rooms that maintain sturdy temperature and relative humidity all year round.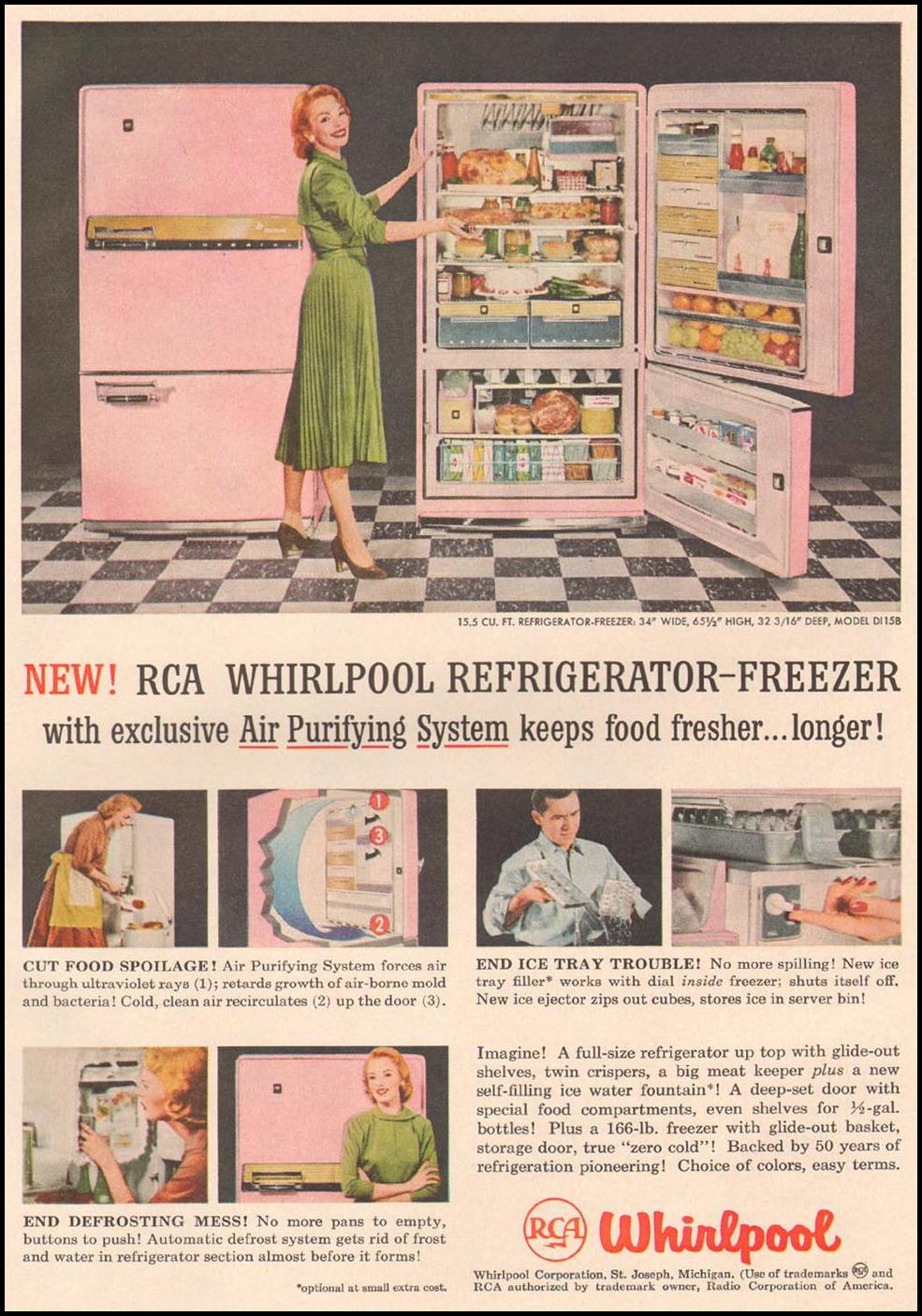 Cellulose nitrate-based materials are stored in this cold storage that maintains 35 percent relative humidity and 45℉ temperature year round.
2) Frequent examination, safe-keeping and careful handling of the collection to avoid, prevent or forestall any kind of deterioration is taken seriously by the lab. Objects are kept on shelves padded with neutral pH materials, and small objects are stored in acid-free boxes or tissue. The conservator trains Hagley technical staff on the safe handling and movement of objects.
3) Conservation treatments are guided by American Institute for Conservation of Historic and Artistic Works and International Council of Museums professional standards.
Other activities of the objects conservation lab include research into early synthetic plastics and manmade fibers originating from the DuPont Company. Spend a moment to glance through conservation resources published by the lab such Preserving Your Memories: How to Preserve Your Synthetic Clothing, a project made possible by a grant from the U.S. Institute of Museum and Library Services.
The Objects Conservation Laboratory at Hagley is in a large spacious room with many conservation tools. The large abrasive media blasting cabinet uses glass beads to clean rusty cast iron, or plastic abrasives for cleaning other materials.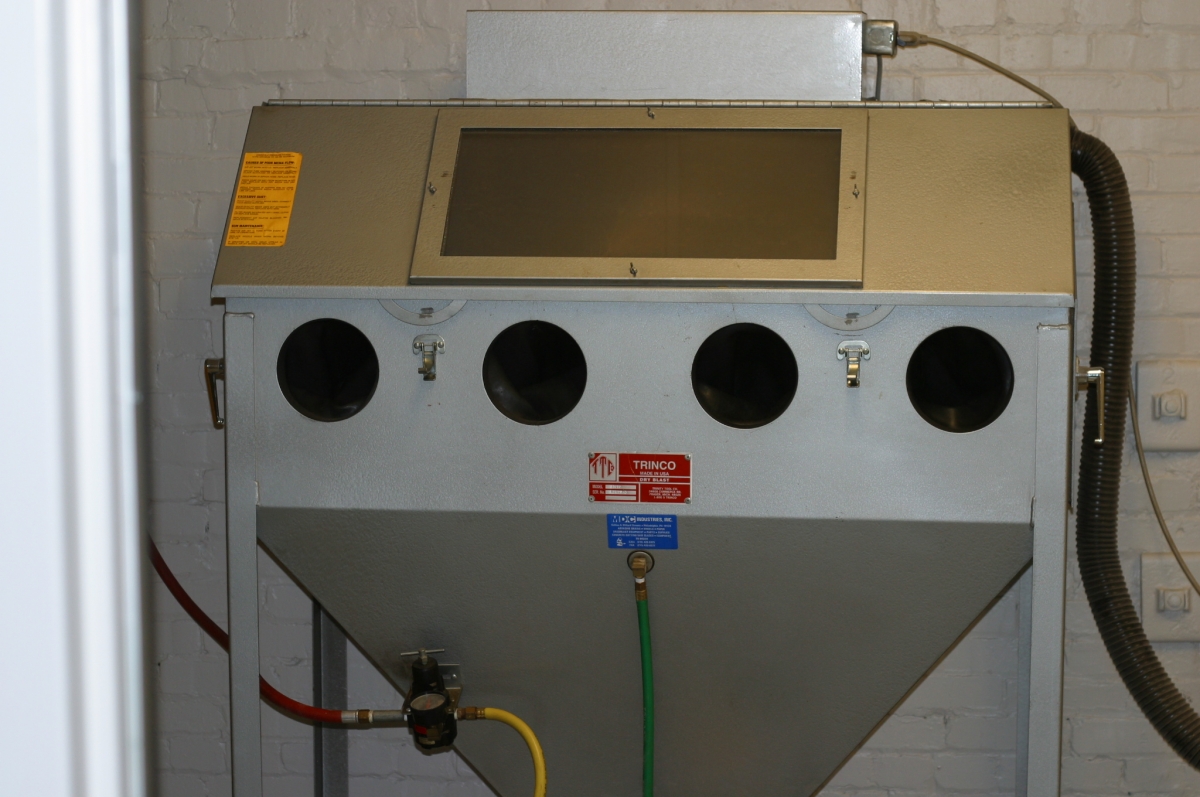 Abrasive blasting cabinet in the Objects Lab
A large walk-in spray booth on the ground floor comes in handy when working on large objects. Objects are hoisted with a heavy duty gantry or electric lift to enhance safety and increase efficiency.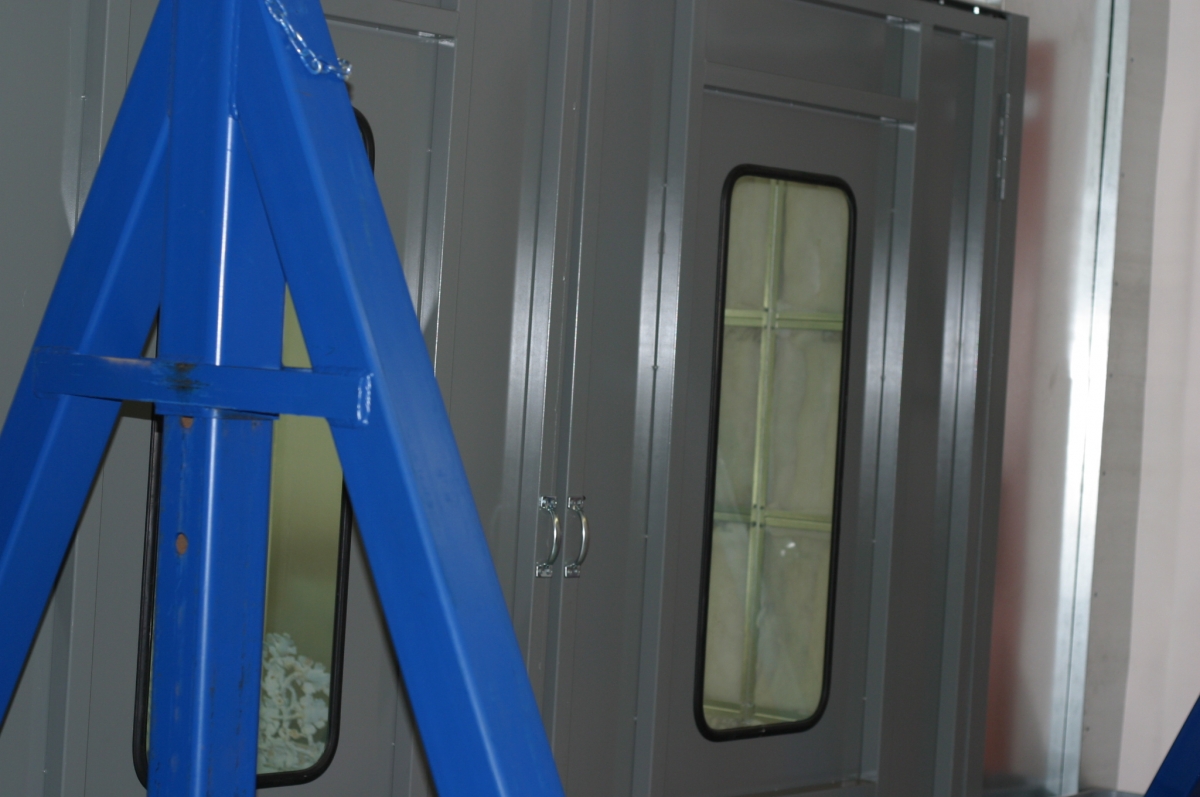 The gantry in front of this walk-in spray booth helps to handle large, heavy mechanical artifacts
The objects conservator, Ebenezer Kotei, has over 26 years of experience in the field and has worked on hundreds of diverse materials. As an adjunct assistant professor in the Winterthur/University of Delaware Program in Art Conservation, he has mentored students, worked with volunteers, and provided preservation advice to small, not-for-profit museums and institutions that need conservation/preservation help.
For information on how to find a conservator in your region, go to www.conservation-us.org. For more information on the Hagley Museum conservation program, please call (302) 658-2400, ext. 389, and ask for Ebenezer Kotei or write to ekotei@hagley.org