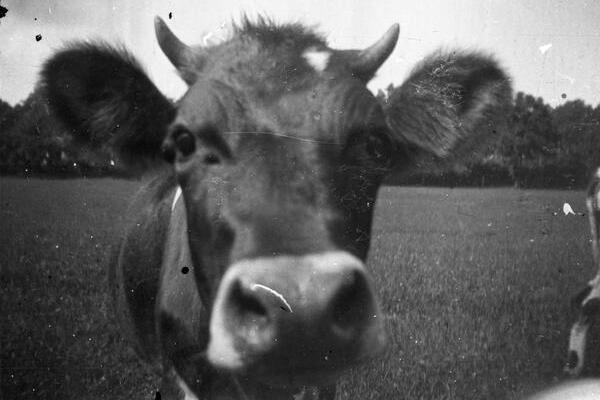 Ruman Nation: An Environmental History of American Cattle with Nicole Welk-Joerger
History Hangout: Conversation with Nicole Welk-Joerger
Americans love cows. The United States possesses an entire economic sector geared for rearing, feeding, slaughtering, shipping, and eating the big-eyed ruminants. So all-encompassing is the American cattle-industrial complex that it helps determine what crops are grown on what land, what is done with the waste materials from chemical and food processing, the composition of soils, the purity of air and water, and the health effects of eating your dinner. How has the American love of cows come to shape our world so profoundly? 
Historian and anthropologist Nicole Welk-Joerger seeks answers in her research on cattle and sustainability in the United States. Taking a dual approach that involves ethnographic fieldwork and historical research in the archive, Dr. Welk-Joerger traces the growth of the livestock feed industry from its beginnings in the late nineteenth century, to its dominance of the economic scene in the early twenty-first century. Key to this history is the changing ideas Americans had about their cattle, from hooved factories to sacred objects, which demonstrates how we became a ruman nation. 
In support of her research, Dr. Welk-Joerger received the NEH-Hagley post-doctoral fellowship.
The audio only version of this program is available on our podcast.