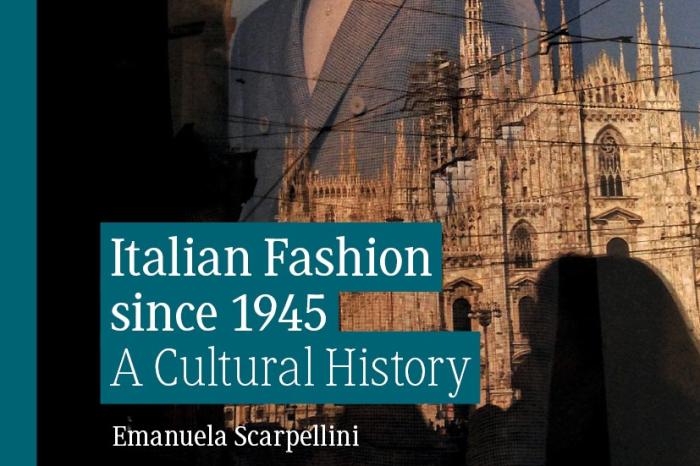 Italian Fashion Since 1945: A Cultural History
History Hangout: Conversation with Emanuela Scarpellini 
In the course of the twentieth century, Italy succeeded in establishing itself as one of the world's preeminent fashion capitals, despite the centuries-old predominance of Paris and London. This book traces the story of how this came to be, guiding readers through the major cultural and economic revolutions of twentieth-century Italy and how they shaped the consumption practices and material lives of everyday Italians. In the interview, Emanuela Scarpellini explores the economic and cultural changes that made it possible for Italian fashion to rise to world prominence in the 1960s and 1970s. She also uncovers the important role played by the DuPont Company in this process, using documents from the Hagley archives to show the company encouraged and promoted the use of synthetic fibers in clothes created by Italian designers.  
Emanuela Scarpellini is Professor of Modern History at the University of Milan, Italy. She is the author of several books, including Material Nation: A Consumer's History of Modern Italy (2011) and Food and Foodways in Italy from 1861 to the Present (Palgrave, 2016). 
The audio only version of this program is available on our podcast.