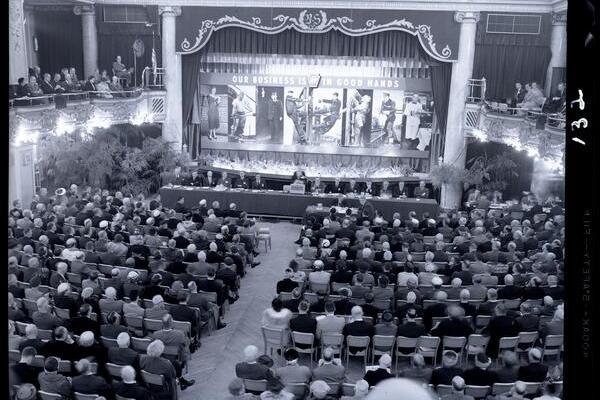 The Shareholder Value Revolution
History Hangout: Conversation with Sean Delehanty
What is the purpose of an American corporation? Is it to serve as an integral organ of society, generating plural benefits for owners, workers, communities, and the general public alike? Or is it strictly to generate monetary benefit for its owners? During the twentieth century, the dominant model of the American corporation shifted from the former to the latter. This so-called shareholder value revolution had profound consequences for American political economy and society.  
Historian Sean Delehanty, PhD candidate at the Johns Hopkins University, uncovers the multiple dimensions of this story as it unfolded between the 1960s and 1990s. Using the U.S. Chamber of Commerce and National Association of Manufacturers collections, Delehanty traces how abstract theories created by academic economists connected with the predations of corporate raiders and the self-interested activism of portfolio managers to yield stunning changes to the American corporate landscape. This "revolution" has had profound consequences for twenty-first century America, notably on our surging inequality. 
The audio only version of this program is available on our podcast.