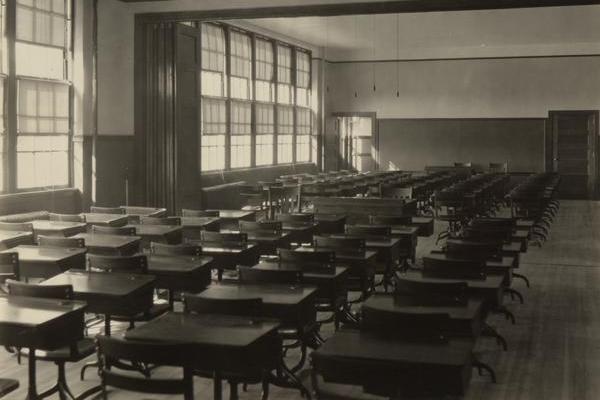 Tax the Rich: Teachers' Fight to Fund Public Schools
History Hangout: Conversation with Kelly Goodman
Education is among the largest public expenditures in the United States. How is school funding determined, and by whom? Between 1930 and 1980, teachers organized with allies to create new streams of funding to support public education, while their opponents counter-organized to reduce the ability of state governments to collect taxes and fund public services. By the end of the era, anti-tax interests have gained the ascendant, divided the pro-tax coalition, and put teachers on their back heel.  
Kelly Goodman, adjunct professor at West Chester University, uncovers this tale as ti unfolded in California and Michigan with innovative archival research and original analysis. Using the National Association of Manufacturers and the United States Chamber of Commerce collections held at the Hagley Library, Dr. Goodman did real detective work to piece together the reaction against progressive taxation organized by business interests. The pro-business, anti-tax community organized systems to develop and promote model legislation, which enabled it to assume leadership over public policy decisions. 
The audio only version of this program is available on our podcast.