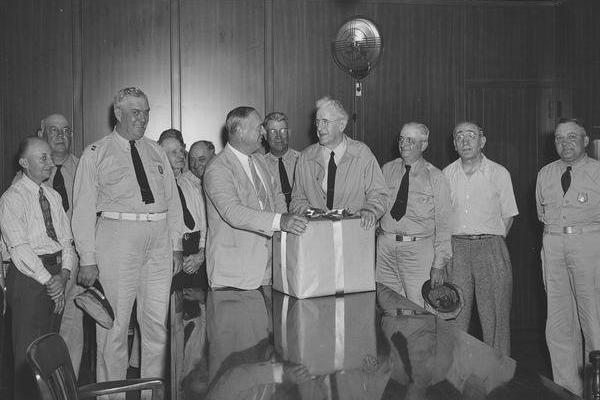 Old Brains: How Corporate America Measured Aging
History Hangout: Conversation with James Leach
Cognitive changes occur across the human lifespan, with consequences for economic conditions. How people have understood these changes, and managed their interaction with life and work has changed over time. As industrialization sped up work, and enhanced the wealth of society, social scientists and business leaders struggled to better understand the aging process, and to address its implications in the workplace. 
In his dissertation project, James Leach, PhD candidate at Carnegie Mellon University, uncovers the status of old age and retirement in the American corporate workplace between 1945 and 1986. During these decades, as more Americans considered pensions, social security, and freedom from poverty in old age to be theirs by right of membership in a rich, industrial, modern nation, corporations found ways to turn retirement to their own pecuniary advantage. 
In support of his work, Leach received an exploratory grant from the Center for the History of Business, Technology, & Society at the Hagley Museum & Library.
The audio only version of this program is available on our podcast.