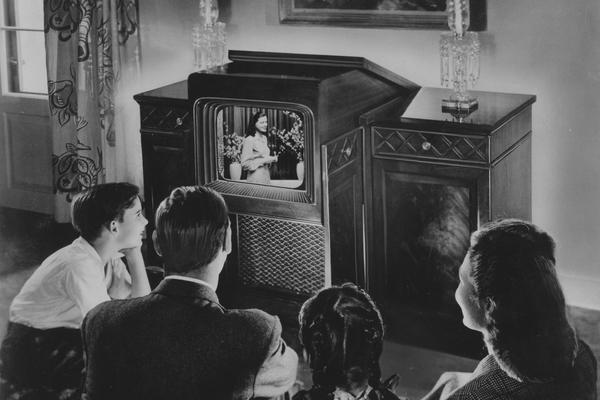 Screentime: An Interactive Exhibition with Deirdre Evans-Pritchard
History Hangout: Conversation with Deirdre Evans-Pritchard
Gregory Hargreaves interviews Dr. Deirdre Evans-Pritchard about her media literacy project "Screentime: An Interactive Exhibition." In support of her project, Evans-Pritchard, an art historian & film studies scholar at the University of Maryland, Global and Executive Director of the DC Independent Film Festival, received a Henry Belin du Pont Research Grant from the Center for the History of Business, Technology, & Society.   
Are screens neutral carriers of information, or do they reshape messages and reshape society, too? In "Screentime," Evans-Pritchard considers the contrasting values assigned to television by businessman David Sarnoff, famous for running RCA & NBC, and for evangelizing television, and media critic Marshall McLuhan, who insisted that the medium was the message. This twentieth-century debate rings ominously in the ears of early-twenty first-century Americans embroiled in their own controversies over the role media play in ordering, and disordering, society. Research in the Hagley collections sheds light on this past moment with striking significance to the present. 
You can listen to the audio only version of this program on our podcast.