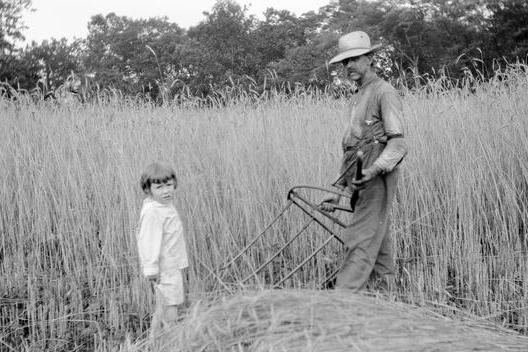 Survival is Improvisational: Casual Labor in Postwar America
History Hangout: Conversation with Maia Silber
Even the most favored workers of the New Deal order, white male heads of households with unionized industrial jobs, faced economic uncertainty in the form of irregularity of work and earnings. These workers and their families made ends meet with a variety of "casual" work arrangements; seasonal labor, barter, family interdependence, etc. Much of the rest of the American labor force in the post-World War Two period was entirely dependent upon the casual labor sector for their livelihoods.  
In her dissertation project, Maia Silber, PhD candidate in history at Princeton University, uncovers the experience of causal workers and their families in the 1940s and '50s United States. Drawing upon the varied archives of social workers, industrial firms, business organizations, and the labor-related institutions that emerged from the New Deal, Silber uncovers a social history of causal labor during the height of postwar American prosperity, when even relatively privileged workers had to improvise in order to survive.  
To support her work, Silber received research grants from the Center for the History of Business, Technology, and Society at the Hagley Museum and Library.
The audio only version of this program is available on our podcast.