Monday, November 21, 2022
As an archival intern for the Hagley Museum & Library, I recently processed part of the Pennsylvania Power & Light Company collection. This exciting project included photographs documenting the company's electrical transmission operations within Pennsylvania. Diving into this collection, I was surprised when I stumbled upon photographs showing families, specifically men and women, wearing dress clothes while at an event hosted at PP&L's Brunner Island Steam Electric Station. Additional images show families eating and drinking beverages, reminiscent of a town fair.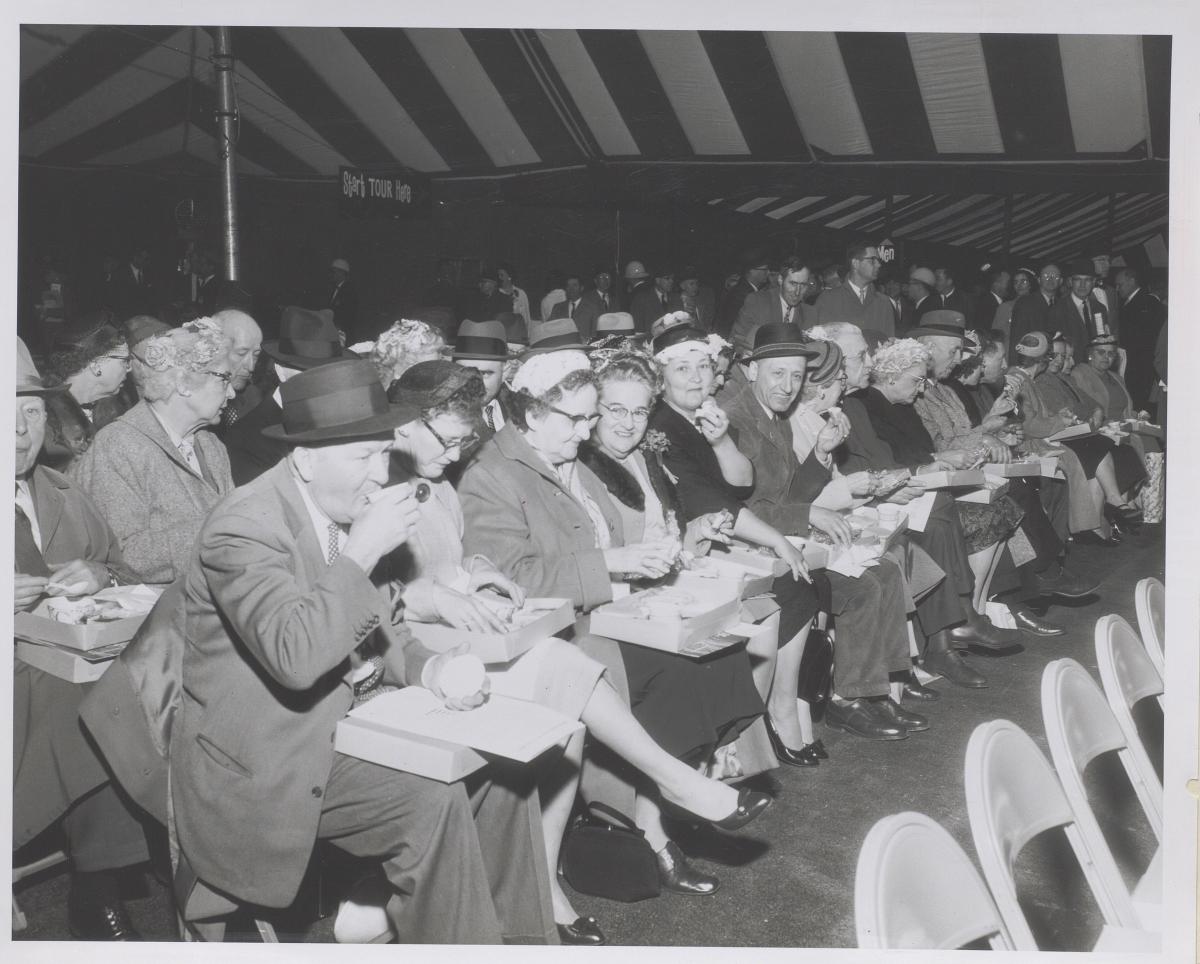 The Brunner Island Steam Electric Station was built in 1959 by the Pennsylvania Power & Light Co. It began operations as a power transmission plant in the 1960s. Internal combustion engines allowed plants such as the one on Brunner Island to operate, with energy generated from the Susquehanna River.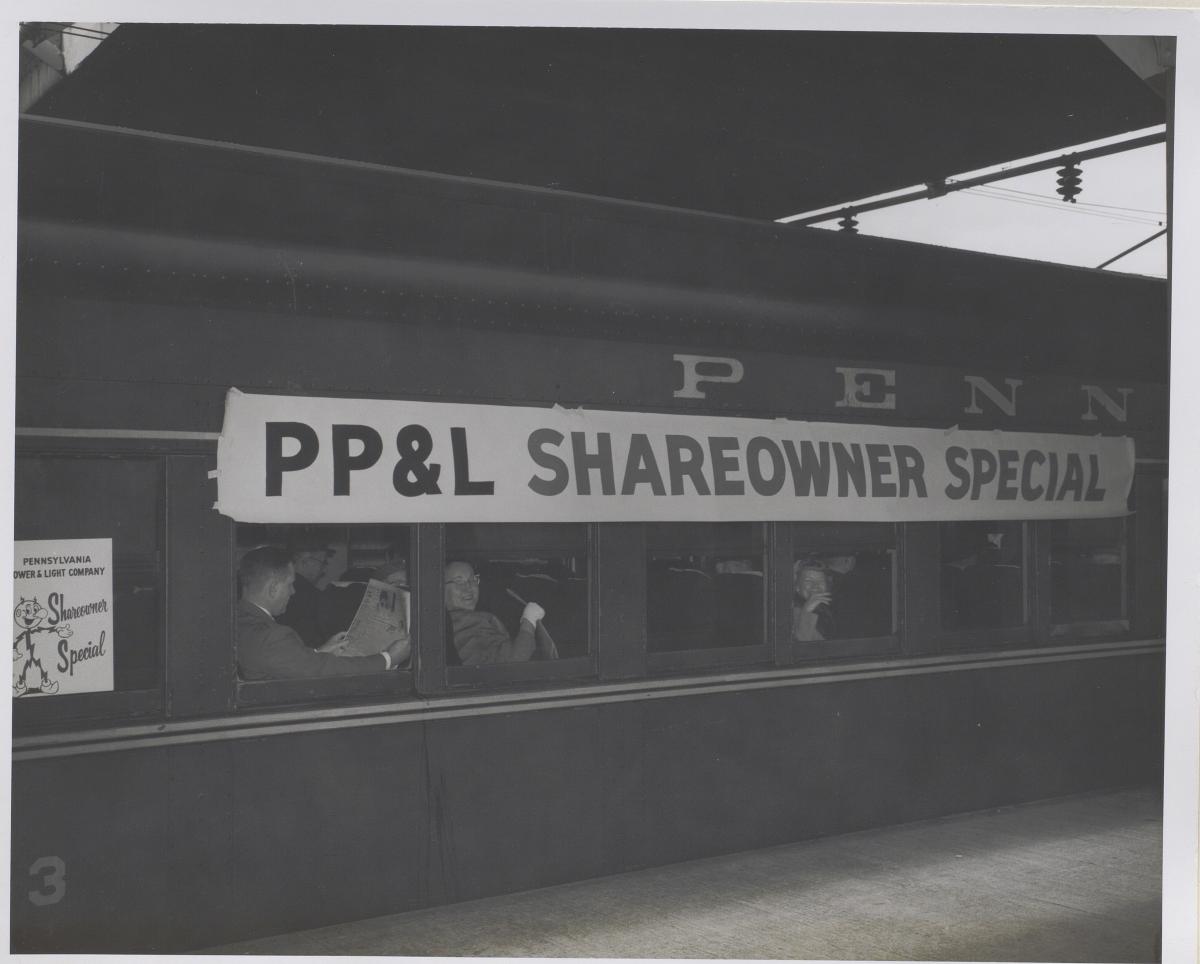 Situated along the Susquehanna River, Brunner Island Steam Electric Station also served as a venue in 1960 for PP&L's annual shareowners' meeting. Those who bought shares in the company were invited to attend. It is this event that some of the collection's photographs depict. They first show attendees traveled to the station by company train. Once there, attendees were given food and beverages and an informational tour of the property. Striped tents were pitched to create a staging area, and exhibits showcased operational facts and employee protective equipment. Although companies continue to host shareowner meetings today, these snapshots provide a feeling of nostalgia and demonstrate the efforts made by PP&L to notify its shareowners of company operations and celebrate their success.
To learn more about the PP&L collection, check out the finding aid for the Pennsylvania Power & Light Company photographs (1983.246).
Taylor Stammler is an Archival Intern at Hagley Museum & Library. She earned her MLitt in Museum Studies from the University of Aberdeen in the United Kingdom and currently works on processing archival collections.